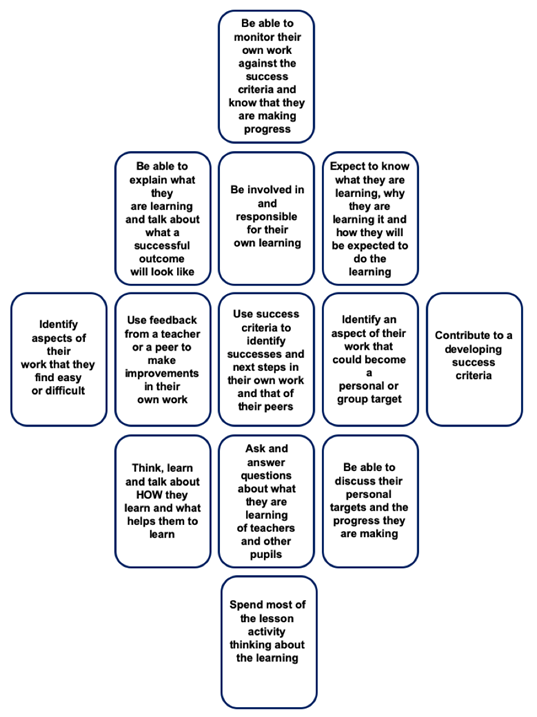 This an example of a Diamond 9 card sort, where for this task each card represents an identifier for when assessment is working. The sorting exercise asks you to place the card with the greatest impact on learning at the top, down to those with the least at the bottom. This type of activity provides plenty of opportunity for discussion amongst your students.
Task
In this task, use the cards provided (image download; Word doc download) about student behaviours in a lesson.
Read all the cards and think about which statements you think are most important and why?
Post in the comments below, which statement would YOU put at the top, and why?
Look at the answers of others and respond to ONE post with where you would place that comment in your diamond 9 and why for you, it's more or less significant.