STEM Clubs
STEM Clubs are a powerful and highly enjoyable way to engage students with STEM subjects. They offer young people valuable opportunities to explore STEM in an informal setting, allowing them to experiment, ask questions and tackle challenges that interest them.
Whether you are just thinking about setting up a club, or have been running one for years, this community group gives you the chance to get inspiration, discuss a range of topics, or simply connect with other STEM Club leaders.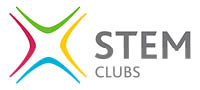 Join this group to keep up to date with discussions through email alerts and get involved with the discussions.