Climate change competitions, challenges and games
These competitions, challenges and games support teachers in embedding climate change topics into their teaching in an engaging way.
 
Competitions
Dry: diary of a water superhero
A creative challenge where children to read and enjoy an engaging book and use their imagination to illustrate what their community would look like if we all used water more wisely!
Age 5-13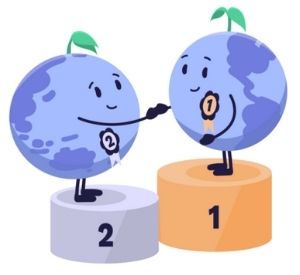 Climate Science Olympiad
The first-ever global competition to find solutions to some of the most challenging climate problems. The Olympiad will take place in three phases: qualifiers, semi-finals and the final. Participants take part from across the globe, going through qualifiers to proceed to the semi-finals then final. Every participant will get a certificate.
Age: 14-25
---
Challenges
Climate Detectives 
A European Space Agency school project where students are challenged to 'make a difference' in understanding and protecting Earth's climate. They will identify a climate problem by observing their local environment and be tasked to investigate it as 'Climate Detectives'. They use available Earth Observation data or take measurements on the ground. Based on their investigation, teams will propose a way to help monitor or reduce the problem. At the end, all participating teams will share their research findings on the Climate Detectives website.
Age: 8-15
 
Climate Champions Invention Challenge
Use your imagination to come up with inventions ideas that will help protect our planet and its biodiversity! With this challenge, the power is in your hands to inspire adults to take bold action to make the future of our planet and all its life thrive.
Greenpower
Greenpower inspires teams of students aged 9-25 to develop STEM knowledge and skills by setting them the challenge of designing, building and racing an electric car. Students from across the globe compete at Greenpower events all across the UK and other countries including USA, Poland and China. The annual International Final takes place at venues such as the UK's Silverstone National Circuit and Goodwood Motor Circuit.
Age: 9-25
 
Practical Action Challenges
A range of STEM challenges for primary and secondary aged children, which can be used for home learning, science and D&T lessons and fit the UK curriculum. Each resource is designed to engage children in real world issues including climate change, renewable energy and disaster resilience.
Age 4-18
 
Sustain/Ed's Energy Mapping Challenge
An interactive initiative that teaches budding young scientists about the benefits of renewable energy and its potential to permanently replace fossil fuels. Renewable energy kits are provided for Primary School Years 5/6 where they can measure the viability of wind and/or solar energy on their school grounds.
 
---
Games
2050: A New World
2050: A New World is a decision-based game where players are tasked with developing region-specific policies to ensure their city reaches its sustainability goals by the year 2050. We ask participants: What would you be willing to sacrifice for a sustainable, resilient future?
Age: 6+
 
Survive the Century
Survive the Century is a branching narrative game about the political, environmental and social choices humans will face between 2021 and 2100 as we adapt to the ravages of climate change.
 
---
CREST Award Projects
Waste-Free Lunch (Bronze, 11+ year olds)
The idea of this project is to introduce a school lunch programme to your school or college. The programme should encourage pupils to use recycled or re-usable packaging for their lunches. Produce a leaflet and/or poster presentation for the school. You will also carry out some tests on reusable packaging to check it's suitable.
 
ILEAPS Climate Science Silver Resources (Silver, 14+ years)
Encourage young people to develop a project to explore innovative ideas and solutions. Encourage them to consider project ideas that link to their everyday lives. What most interests and excites them? Students can use this project idea as inspiration or use their own ideas. They could work individually or in small groups on the same project.