Lisa Meyers's public profile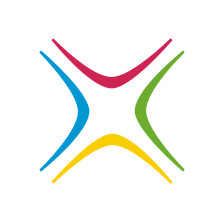 | | |
| --- | --- |
| Username | Lisa Meyers |
| Email | l.meyers@stem.org.uk |
| Organisation | National STEM Learning Centre |
| Current Role | Other |
I am a marketing officer at STEM Learning and lead the primary schools and communications activities for the ESERO-UK, Tim Peake and Polar Explorer projects. I also project manage the magazines and lead the editorial boards.
My background and previous experiences are in marketing, journalism and magazine design.
Resources
Shared Collections
This user doesn't have any public lists.
Opinions
Like most parents, I am new to home learning. Having two young children under the age of five, I really struggled to see how I could entertain them both and work at home at the same time. At STEM Learning, I work in communications, so I'm adept at juggling projects, new challenges and being creative, but this is another level.As most parents...
 Twenty-three UK secondary school teachers attended a continuing professional development (CPD) activity which introduced the Gaia mission as a context for teaching space science in the classroom. The event took place at the Rutherford Appleton Laboratories (RAL Space) and was run by Tania Johnston, Senior Public Engagement Officer, STFC....