STEM Clubs Week
STEM Clubs Week 2022 – Launching into Space
STEM Clubs Week is a free, virtual event that is a week-long celebration of STEM Clubs across the country. This annual event supports club leaders and educators in developing existing clubs, or setting up new clubs.
 
This year's theme is 'Launching into Space', and throughout the week, STEM Clubs leaders and young people alike will be inspired by our exciting timetable of space-themed virtual sessions, including talks, fun challenges and webinars. STEM Clubs Week 2022 also offers young people the chance to virtually connect with space industry professionals and learn about STEM careers.
Download STEM Clubs Week 2022 timetable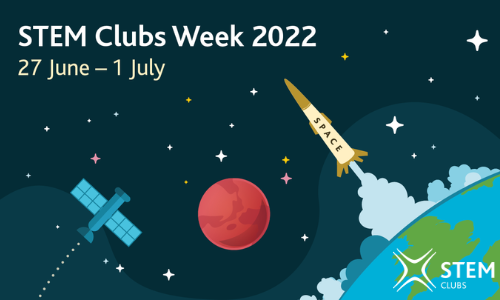 STEM Clubs CPD Sessions
Pre-book your session by clicking on the following links:
Space themed STEM resources
Here at STEM Learning we have a library of free Space related resources for you to access.
Primary
Secondary