Whether you're looking for a STEM Ambassador or need help setting up and running a STEM Club, we can support you in delivering exciting and inspiring activities, both inside and outside of the classroom.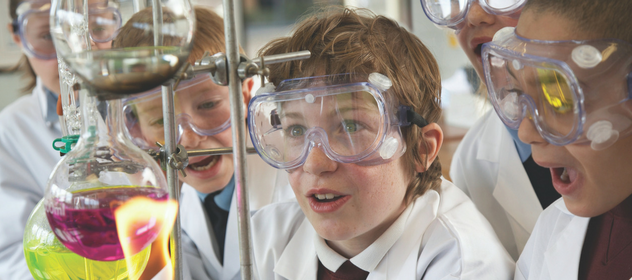 Connecting you with the advice, services, resources, people and employers that you require will not only benefit you and your teaching, but will positively impact students and their attitudes towards STEM subjects and careers.
Working with STEM Ambassadors will:
bring real-world context to your lessons
demonstrate the various routes into STEM careers beyond traditional university study
have a positive impact on learning, motivation, attitudes and enthusiasm
fit into your school's curriculum design and delivery
provide you and your pupils with contacts in local businesses
give you access to up-to-date, industry-quality resources that will make a difference in your classroom
help you with support for extra-curricular clubs
This independent evaluation report shows the impact of our programmes with 89% of teachers reporting that their students' awareness of the importance of STEM had increased as a result of working with STEM Ambassadors.
Each STEM Ambassador is registered, trained and checked with the Disclosure and Barring Service (DBS) in England, Wales and Northern Ireland or the Protecting Vulnerable Groups (PVG) Scheme in Scotland.
Our local network of STEM Ambassador Hubs can help determine how your school can most benefit from involvement with STEM Ambassadors and ensure your needs are met.
Register your school or college to access our community of STEM Ambassadors to support in your STEM activities.

Register as a school or college
Get involved

Find out how you can get involved with STEM Ambassadors.