We create links between employers and organisations who work with young people in order to help tackle the STEM (science, technology, engineering and mathematics) skills shortage.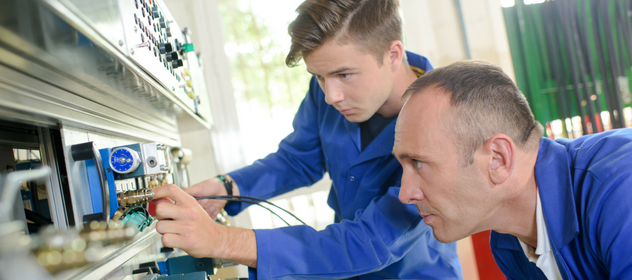 By engaging young people in STEM subjects, you can help develop their creativity, problem-solving and employability skills as well as providing a wider understanding and awareness of STEM-related careers.
96% of STEM Ambassadors say that they would recommend the STEM Ambassadors programme to their friends and colleagues.
By volunteering to become a STEM Ambassador, your employees will be able to:
positively impact young people's learning and development
encourage the future generation into STEM career paths and challenge stereotypes
contribute ideas to teachers about topics and activities to include in the curriculum
improve the awareness of your company's work and brand
develop their communication, planning and presentation skills
"Being a STEM Ambassador is probably the most satisfying aspect of my career. Inspiring kids for the future is the pinnacle of what's possible and it's tremendous fun too!"
Derek Langley, Product Manager, Thales
Why should we support STEM education?
According to a recent study STEM skills are in widespread demand and 39% of firms that need employees with STEM skills and knowledge currently have difficulties recruiting staff. 41% of firms say shortages will persist for the next three years.
The lack of qualified technicians and graduates are particularly widespread among firms who work in engineering, technology and science areas. 55% of businesses recognise that they have a key role in enthusing young people about STEM.
One of the easiest ways to accomplish this is to encourage your employee to join our nationwide network of 30,000 STEM Ambassador volunteers already raising awareness of STEM, raising aspirations and helping young people make informed decisions about their future career. 
"I wanted to show students how exciting STEM is and hopefully convince them that studying maths and science will lead them to successful and rewarding careers in the future."
Roma Agrawal, STEM Ambassador, Stuctural Engineer at WSPEncourage your employees to join over 30,000 STEM Ambassadors already engaged in enthusing young people about STEM.
Get involved

Find out how you can get involved with STEM Ambassadors.