Our team work with schools and colleges across London, bringing STEM Ambassadors and teachers together to support young people to achieve more and progress further. We work with you to develop opportunities which enrich and enhance learning and teaching in science, technology, engineering and mathematics (STEM).
 
What STEM Ambassadors can do to support you:
STEM Ambassadors are volunteers working in STEM-related careers and are passionate about STEM. They offer their time, at no charge, to support you to enrich learning in STEM related subjects. We can work with you to find STEM Ambassadors local to you that can support the activities, clubs, lessons, careers fairs or events that you are running.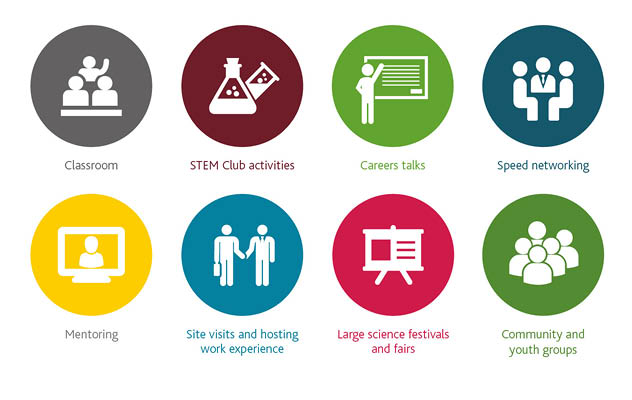 If you are interested in receiving support in any STEM-related activity you are planning or want to plan, you can request for a STEM Ambassador local to you.
Get inspired
"Students are better motivated to learn about coding and computing, and to "have a go" to extend their learning beyond the school curriculum."
Careers Coordinator, Hemel Hempstead
Research has shown that 88% of teachers said that activities with a STEM Ambassador successfully linked learning about STEM concepts in a classroom to real applications back in their work places.
 

Sign up to the STEM Learning eNewsletter
Sign up for free by registering for an account and make sure that you select the eNewsletter tick box.