Support for STEM Ambassadors
Volunteering as a STEM Ambassador is a chance to promote STEM skills to young learners, actively encourage them to enjoy STEM subjects, and inform them about the unique career opportunities that are available to them.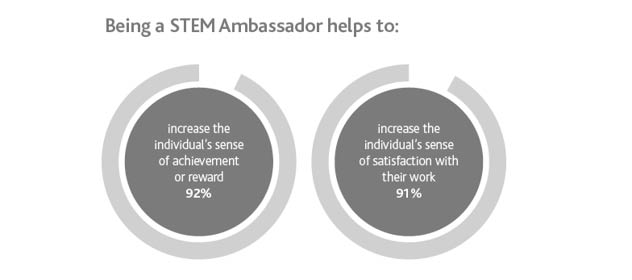 By volunteering as a STEM Ambassador, you are opening up life-changing opportunities for many young people in your area. The main qualities that all STEM Ambassadors share are enthusiasm and commitment, along with a passion for what they do. You do not need to have any particular qualification and we welcome people with a variety of skills and professional backgrounds. 
Activities I can do as a STEM Ambassador: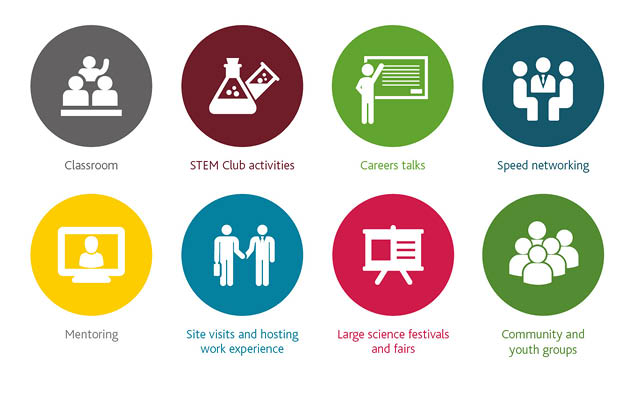 Benefits of being a STEM Ambassador include:
broadening your skillset
gaining valuable experience
improving self confidence
raising your profile at work
STEM Ambassadors report that volunteering has:
contributed to their personal and professional development
improved their communication and presentation skills
increased their understanding of young people's capability and skills
To apply to be a STEM Ambassador, there are three simple steps. You need to register online, attend an induction at a Hub local to you and obtain an enhanced DBS (England, Wales and Northern Ireland) or PVG (Scotland check).