Secrets of origami: the Japanese art of paper folding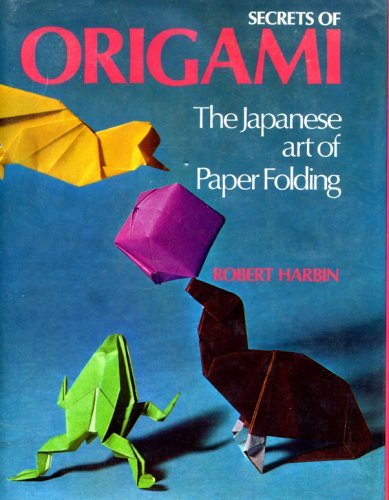 Hundreds of diagrams help paperfolders at all levels create over 120 models ranging from a traditional sailboat, cicada, flapping bird, and jumping frog to such less common subjects as a Japanese lady, gargoyle, octopus, and a Moor at prayer. Also includes figures originated by internationally renowned origami experts.
This is a physical resource. Come and visit the National STEM Learning Centre library to see it.
| | |
| --- | --- |
| Subject(s) | Creative arts and media |
| Age | 7-11, 11-14, 14-16, 16-19, FE/HE |
| Author | Robert Harbin |
| Published | 1971 |
| Copies | 1 |
| Shelf ref. number | A 736.982 HAR |
| ISBN | 706400054 |
| Rating | |
| Comments | 0 |
Published by
Actions
Share this resource