A very comprehensive article explaining how computers communicate, what the internet is and what services run on it. On the third page (labelled page 34) there is a very good unplugged classroom activity that can be used to model how packets of data are passed by the internet. The document also...
Short video interviews with members of the Bloodhound SSC team, explain some of the engineering challenges involved in designing a land speed record rocket car. Interviews include: * Wheel design - John Piper, Engineering Director * Shock waves - Ben Evans * Air - Ben Evans * Mach numbers - Ben...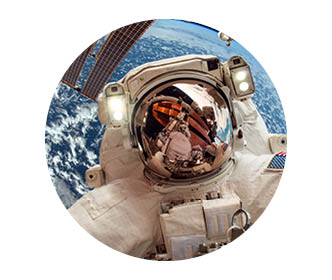 The Careers in Space workshop included inputs from: * Vicki Hodges on Astrium's STEM Ambassadors programme * Rosalind Azouzi on Space Tourism and the Next Generation * Lloyd Marshall on Apprenticeship opportunities with Astrium
Latest community resources
Search all community resources
You can view and search all of the community resources on our website.
Share your resources
Created a great resource in the classroom or lab - why not share it with others? Our website gives you the chance to share your work with others, as well as find helpful teacher-made resources to use in your teaching.
To contribute your resources sign in and visit 'My resources' on your dashboard.