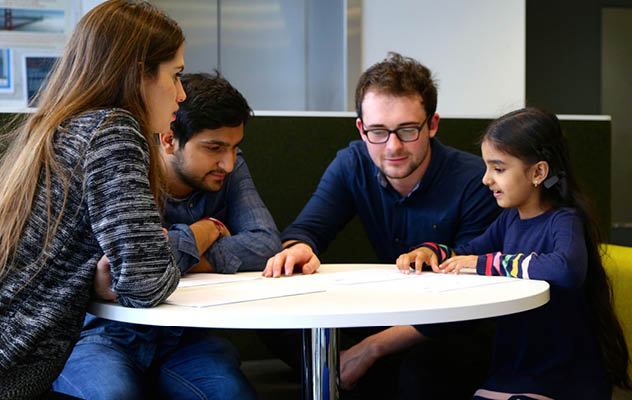 An inventor and award-winning primary school engineer, Mihika Sharma is certainly not your average six year old.
Last year she won the London Special Leaders Award, a STEM programme by Primary Engineer in partnership with the Faculty of Engineering at University College London (UCL), designed to encourage primary school children to engage with engineers and increase their understanding of the universal importance of engineering in people's lives.
The London Special Leaders Award competition asks primary school pupils, "If you were an engineer, what would you do?". It is a regional version of the extremely popular Scottish Engineering Special Leaders Award (SESLA).
Mihika's invention, 'the smart stick', is a navigation device to aid the visually impaired which incorporates Bluetooth to connect with a mobile phone, GPS to provide location and directions and it vibrates when it gets close to objects.
The motivation of the design expresses her desire to engineer solutions to help others:-she came up with the original concept after witnessing her mother help a blind person across the street.
Further to her success, Mihika is currently working with STEM Ambassadors at UCL Engineering to create her invention, not only learning new skills but demonstrating those of a real engineer.
"Mihika's knowledge of the current technology is extraordinary. She has a clear understanding of LEDs, sensors, micro-controllers and some of the concepts which are difficult for some A level students to understand. She is very creative and original in her design. Thinking up innovative ideas comes naturally to her. She is very bright and has a great future ahead of her." - STEM Ambassador Dipen Upadhyaya, third year student at UCL Engineering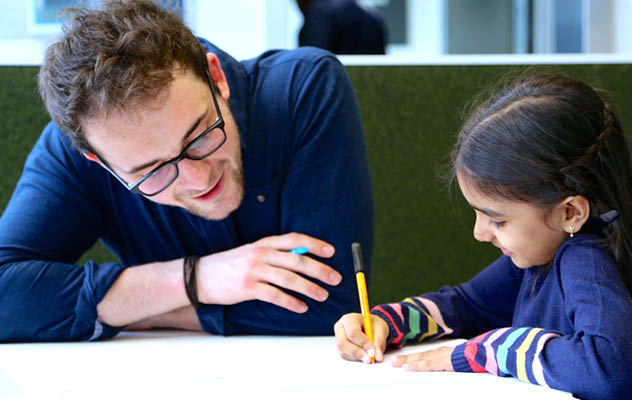 She has led the engineers during the design, making and prototyping sessions, which included choosing the materials of the components and reducing the number needed in the design. As well as commenting on her ability as an engineer, the STEM Ambassadors who are working with Mihika have also remarked on the analytical, critical, design and leadership skills she has displayed throughout the process and are looking forward to seeing her work to come.
For them, the project has shown the impact that volunteering as a STEM Ambassador can have on the individuals involved:
"I am very thankful for this opportunity of working with Mihika, even though she is young in age she has a great work attitude and knowledge that I am personally learning from. I look forward to finishing this project with her."- STEM Ambassador Nedeen Al Sharif, third year student at UCL Engineering
UCL Engineering's partnership with the STEM Ambassador programme shows how the world of research can inspire young audiences in the UK, whilst helping students develop invaluable transferable skills and qualities, identifying effective ways of communicating their subject-specific knowledge in an accessible, straightforward and engaging manner.
This is encapsulated by third year student Dan Mannion who sees his role as a STEM Ambassador as "an opportunity to help others understand topics they previously thought were beyond them."
This aspiration to share knowledge, from one generation of students to another, exhibits an ambition to help to bridge the STEM skills gap and lead to positive changes in the future, as evidenced in Mihika's story.