Terrific Scientific: engaging schools and families alike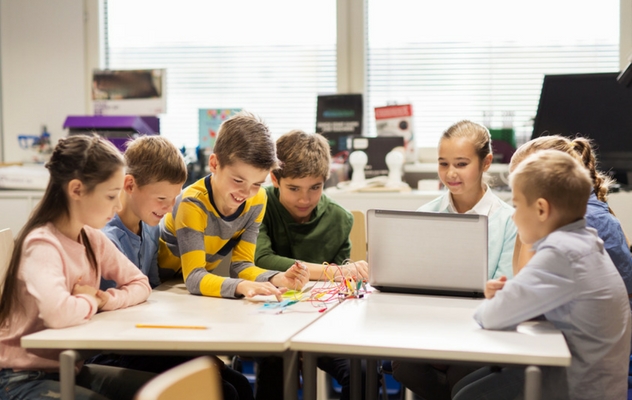 Written by: Johannah Dyer, Executive Producer, Terrific Scientific
Fewer than 15% of 10 to 14 year olds (and particularly girls) currently aspire to pursue a career in science – leaving the UK with a looming skills shortage. 
That's why BBC Learning is running an ambitious and innovative two year primary science project – to inspire a passion for science amongst 9 – 11 year olds around the UK: at school and at home.  
The idea is to show children from a young age that science is all around us, to demystify it and to support teachers to help them deliver inspiring lessons in the classroom. We've worked with Wellcome, leading universities, primary education specialists and the Royal Societies to get this right and to meet the science curricula around the UK.
For schools:
BBC Learning's Terrific Scientific has free classroom investigations and resources, lesson plans and online films and games for teachers to use. More than 4,000 schools have already signed up, enabling them to share their results with other classes around the country via our interactive map.
If you teach this age group and you haven't registered your class yet –I'd encourage you to do it now, here! It's easy, it's free and it only takes a few minutes.
Teachers and pupils who took part in our first investigation into Taste loved it.  From Shetland "We all had a lot of fun" (Dunrossness Primary), to Dorset "They absolutely loved the experiment". (Lockyer's Middle School).
You can still catch up with investigation 1, focused around taste, and watch our Terrific Scientific Live Lesson online. All our free Taste resources, lesson plans and clips are still available. 
Investigation 2 is all about water and tests the water that comes out of our taps and examines whether warm water can sometimes freeze more quickly than cool water. You can also measure water hardness. To take part, you can look at our resources and activity pack. Every school should have received a science box to get you started, including a tube of 100 water hardness strips.
And there are plenty more Terrific Scientific investigations coming up:
Time (earth and space):  13 March - 21 April
Trees (living things): 24 April – 26 May
Forces: 30 May – 21 July
For families:
Don't miss Terrific Scientific DIY. It's an exciting series of activities to get family groups to enjoy science together at home. There's a new set to try when school's out, each half term until October 2017. You'll find easy to follow written guides and also how-to films, demonstrating simple experiments with basic equipment, and famous families having fun with the experiments at home.
You may also be interested in these resources: