Technology in the Classroom: Augmented Reality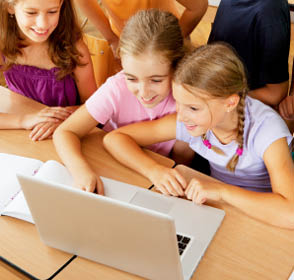 My name is Paul Cook and I am the Senior Lead Technician at ARK Burlington Danes Academy, I have worked as a Senior / Head technician for many years in various schools in Essex and across London covering all three sciences to A-Level but with a specialism in Physics.
I have a real passion for presenting demonstrations to help inspire and enthuse students by making scientific theory visible and understandable to all. Some of these can be seen at:
I believe that excellent technicians are vitally important to the practical impact of student learning within science and that the profile of science technicians should be raised at every opportunity.
I have been very fortunate to attend a lot of courses at the National Science Learning Centre in York, which is a fantastic centre offering a range of relevant, excellently resourced and presented Continuing Professional Development (CPD).  It was at one of the National Technicians Conference workshops that I first saw QR codes and their uses explained.
QR Codes – Technology for the classroom
On the wall in the classroom, just by chance was a poster called "Flaming Elements" by Zappar. I was introduced to the amazing technology of Augmented Reality. The poster comes alive and you can interact with it through your tablet or smartphone!!
Inspired by this new technology, I attended the Experienced Technicians Programme: Practical ICT course, where I discovered how easy the QR code was to use and to create. By downloading a QR creator/generator such as the ones below:
It is quick and easy to create an interactive activity to engage students, for example creating a science QR quiz or using it on a poster with a hyperlink to a video or website.
Awe and Wonder Tools
I also saw the "Makey Makey" kit which allows you to adapt the cursor functions of a computer to any conductive material, such as coloured bowls of water or fruit and leaves. Suddenly you can play an online keyboard with bananas or grapes, a great visual and tactile way to engage students.
I could see these as exciting "Awe and wonder "tools to inspire students. QR codes and AR (Augmented Reality) apps offer an amazing new detailed visual interactive media with huge educational potential.
My action plan was to find out more about Augmented Reality and implement all of this newly found knowledge and technology on my return. I have carried out the following presentations:
To science teaching staff so that this technology could be used in lessons
To ARK network science technicians on a Hub training day, so this can be suggested and implemented in other schools in the ARK Academy network.
INSET Training day, giving a presentation to the whole schools teaching staff to highlight the technology and its potential. So this would have inter- departmental impact. Geography is now using QR codes in their revision guides.
The impact on students is through interactive learning which can link the theory they are being taught to visual understanding, also encouraging the use of tablet and smartphone technology in an educational way.
Useful classroom apps for KS3
I have found these apps really useful for me to go into lessons from KS3 to A-level, for example:
Especially when used alongside a dissection!!
For space these AR apps will always get attention:
Teachers have a visual tool to help reinforce the theory in lessons and improve student engagement.  The use of new ICT in observed lessons also has the potential of being awarded a higher grade.
Using the Rolls-Royce Science Prize
The £1000 funding from the Rolls-Royce award, will assist in the purchase of adapters to allow staff to connect tablets / iPads to white boards so the whole class can see the app being used. Students do not currently have access to tablets for class use, the prize will allow funds towards a class set. Funding could also allow me to provide resources for potential primary outreach.
I have recently visited the headquarters of Zappar, makers of an augmented reality app and discussed the new projects that they are working on including Zappar Creator which can be used in primary schools and asked for them to liaise with projects going forward.
Other courses showcasing technology for the classroom include:
Technicians CPD
Primary CPD
Secondary CPD