Successful business breakfast addresses diversity in STEM
Reverse mentoring, unconscious bias, harnessing diversity of thought, and the mantra 'You can't be what you can't see' were all key points of a thought-provoking and animated discussion at our online business breakfast event 'Improving Diversity & Inclusion in STEM Education and Careers' in July.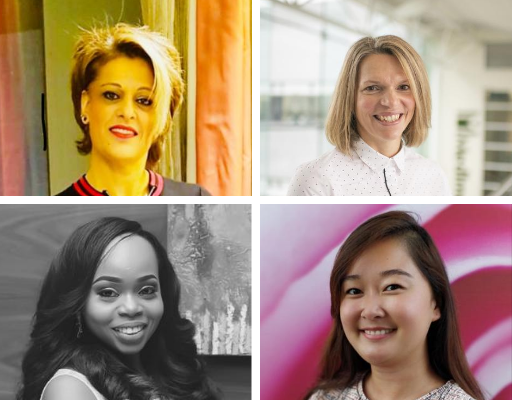 More than 100 delegates from a wide variety of sectors engaged in discussion with a panel consisting of Lisa King of AstraZeneca, Nonye Ndekwu of Goldman Sachs, Natalie Cheung of STEM Learning, and, kicking off proceedings, Rani Chahal of Rolls-Royce.
Making connections

Rani, Education Manager at Rolls-Royce, explained how she has been working to attract under-represented groups into engineering for more than 20 years. She believes there are changes in perception, for example in people from Black and Minority Ethnic (BAME) backgrounds increasingly seeing engineering as a career that is right for them.
Rolls-Royce recognises the importance of engaging with community groups, schools and parents. These are the key influencers of young people and their career choices. An important element of this and the drive to attract diverse talent, is role modelling - namely that the people reaching out have a connection with and are relatable to the community they are engaging with.
This approach has worked well for Rolls-Royce. Rani described how people who had joined Rolls-Royce through drives to increase diversity are now themselves engaging with under-represented groups – continuing the cycle of increased diversity in their recruitment
Reverse mentoring

Nonye Ndekwu Vice President, Graduate Recruiting at Goldman Sachs, highlighted not only the importance of recruiting employees from under-represented groups, but also creating a positive working experience for them.
This means providing mentoring and support professionally, but also encouraging reverse mentoring where individuals can share their experiences of being part of an under-represented group.
Another important action is to encourage socialising so all employees learn about each other beyond their professional roles.
Along with support on career development and career progression, these measures will help to address unconscious bias and inappropriate behaviour.
Role models demonstrate what's possible

STEM Learning's Natalie Cheung spoke about the still-gendered messages we give to young children, with dolls as frequent gifts for girls, and toy cars for boys. These cause narrow perceptions to form earlier than many people realise – as young as seven years old.
STEM Ambassadors can act as an antidote to these perceptions, she said - not through giving specific careers advice to young children but acting as role models to demonstrate the careers out there and the types of people who can follow them. "You can't be what you can't see," she stated – a comment endorsed by delegates attending the event
Crucial diversity

"Building a diverse workforce is fundamental to the success of our business," stated Lisa King, External Science Liaison Manager at AstraZeneca, highlighting that diversity is essential for innovation, creativity of thought and problem-solving, with the current pandemic a stark example of the problems that need solving.
AstraZeneca runs a number of programmes to develop and maintain its commitment to diversity, including global empowerment summits with external speakers, stimulating conversation and ideas about diversity issues.
It has recently launched a diversity and inclusion council led by the CEO and attended by employees from all levels of the organisation. There are also peer-to-peer groups such as AZ-Pride, a network of women looking to improve gender equality as well as groups also focusing on mental health and neurodiversity.
Future events
Everyone's input was greatly valued and elicited many questions and positive feedback. It is certainly a topic that we will revisit – to look at ways we can all work together to effect positive change.
Our next breakfast event will be in the autumn. Look out for announcements on our website and social media channels.
Collaboration is a crucial part of STEM Learning's work. We are always keen to work with more employers and organisations to achieve our mission of a world-leading STEM education for every young person in the UK, whatever their background. If you are interested in finding out more, please contact our employers team.
Find out more