Like most parents, I am new to home learning. Having two young children under the age of five, I really struggled to see how I could entertain them both and work at home at the same time. At STEM Learning, I work in communications, so I'm adept at juggling projects, new challenges and being creative, but this is another level.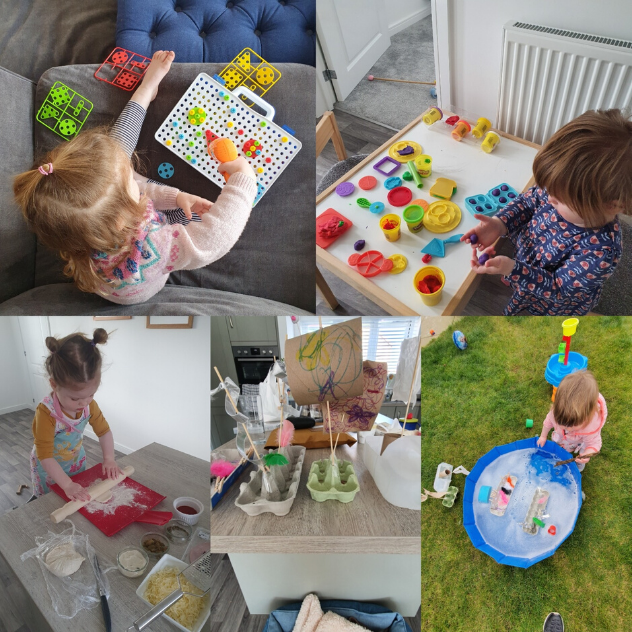 As most parents and teachers are aware, the early years foundation stage (EYFS) sets standards for the learning, development and care of children from birth to five years old. All schools and Ofsted-registered early years providers follow the EYFS, including childminders and nurseries, which my two children usually attend.  
During our first few weeks of home schooling, we tried many different STEM activities with varying success, mainly down to their attention span and young age. Some of our more fun ideas included;
Measuring baking ingredients
Developing maths skills by making shapes
Learning colours with Play-Doh
Learning basic engineering concepts through play
We had a breakthrough in week three, when we tried some of the new Starters for STEM primary activities. Our focused play has more success if we stick to 20-minute activities; after this length of time the kids like to run feral and I need my caffeine fix. These ideas worked really well for our family:
Floating and Sinking – we used some of our recycling including egg boxes to make boats and looked at which materials floated
Nature Treasure Box - collecting things from the garden and on our walks; looking at colours, smells and shapes
Has spring sprung? - We looked at what we could see outside that related to spring and we made models of butterflies
I am not a scientist, engineer or a mathematician, but I can honestly say I'm excited to try more STEM activities next week and we're all enjoying learning new skills.