Simple STEM activities to do at home: NHS rainbow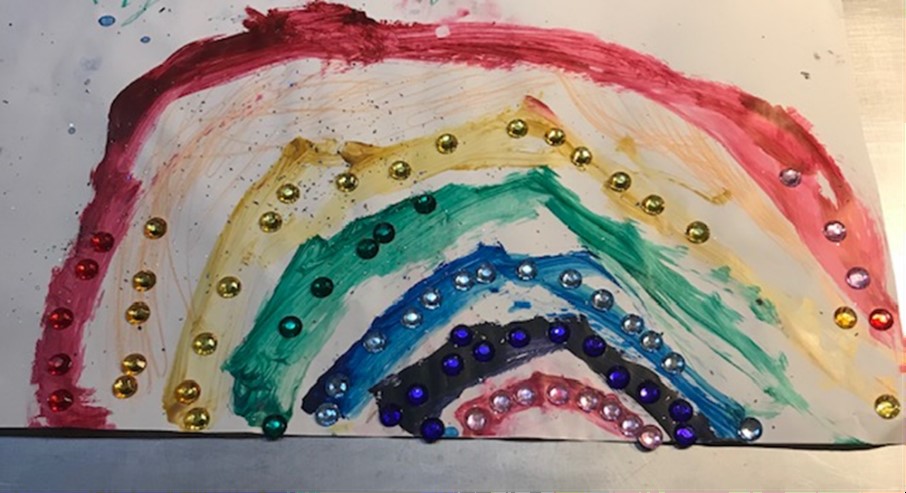 It has been heart-warming to see so many "thank you NHS" rainbows placed in the windows of our neighbour's houses with "stay safe" and "be kind" messages to show support for our local community and lift spirits.
Freya and I decided to not only create a rainbow but to jazz it up with some sparkly jewels. We sang the old rhyme "Richard of York Gave Battle in Vain" to help her correctly order the colours of the rainbow.
Freya then asked "How do we get rainbows?" This was a good question. I explained the type of weather you need for rainbows to occur and how they disperse the light from the sun to form a spectrum of colours.
We joined Maddie & Greg's 'Let's go live!' and sent them a tweet of our rainbow. We were excited when we got a response from Maddie saying 'Oooh, sparkly!
For our next rainbow, we will find objects of different colours using this great resource as a guide (page 8).
Activity time: 30-60 minutes
Freya's rating: a sparkly 9/10