My STEM story: five years on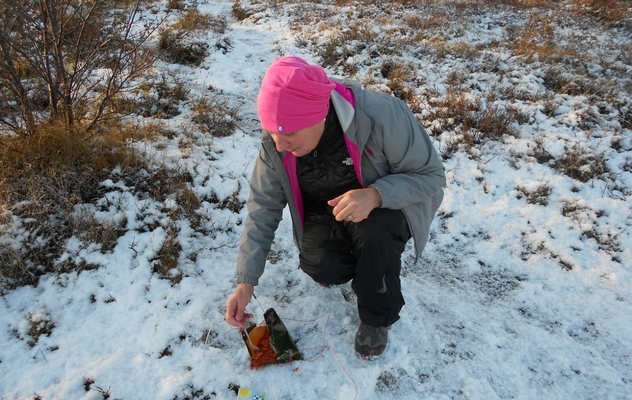 I first stepped foot in the National STEM Learning Centre in December 2012, and I haven't looked back since.
Back in 2012, I travelled from Germany with a colleague to undertake the 'Extending the Role of the Science Subject Leader' CPD. At the time, I had been involved in a bullying investigation in which a colleague was found guilty of bullying myself and other staff.
However, attending the Centre really made me believe in myself again. As soon as we arrived, we were greeted by the course leaders, Tanya Shields and Joy Parvin – they were amazing and gave me the boost I needed.
Joy mentioned that we could undertake a PGCE in Science Leadership and Excellence as part of the course, which I gained 12 months later. On completion of the course, a group of us decided to undertake a course in Early Years science. The funniest part was that only one of us was an Early Years practitioner. But, again, there was an option to complete a PGCE.
As a result of gaining these 2 PGCEs with the support of STEM Learning, I eventually completed an MA in Education via Edge Hill University in the summer of 2016.
"I can't begin to thank everyone for the support and encouragement I have received over the past five years."
In the last five years, I have had the opportunity to attend many fabulous STEM courses including the UK teacher programme to CERN, an expedition to Iceland, as well as a vast number of courses that have changed the way I teach and how I support my colleagues.
I've delivered CPD within my own local authority, at the National STEM Learning Centre and, in conjunction with STEM Learning and FutureLearn, have provided support for several online CPD activities.
But for me, the most important thing is the children that I have inspired along the way.
When asking to join the STEM Club in my school, the children have to apply in writing. Their letters of application needed to include the following:
What does STEM mean to you?
Why do you want to join STEM Club?
Who is your favourite scientist and why?
Here are some of their answers:
"I would like to include science in my future career pathway. It explains the world and I would like to be a part of that further exploration." Girl, aged 10

"I am curious to find out more and learn about STEM topics. For a future career, I cannot have gaps in my CV, as I attended STEM club last year." Boy, aged 10.
The club should be one lunchtime a week but, due to their enthusiasm, they tend to appear at my door four lunchtimes a week.
As a result of my experiences with STEM Learning, I have gained national recognition as a National Expert, STEM CPD associate facilitator, Chartered Science Teacher and finalised in the 2016 ENTHUSE Celebration Awards. I am about to embark on the pilot for the Chartered College of Teaching Programme.
This is only a very brief insight into what I have achieved as a result of everyone involved in STEM Learning. I can't begin to thank everyone for the support and encouragement I have received over the past five years.
Want to join us? 
At STEM Learning, we are lucky to have devoted alumni, who are proud to champion the work we do. Join our Alumni community group and become the voice of those professionals who can influence and improve STEM education in our schools and colleges.