The most cataclysmic event in one afternoon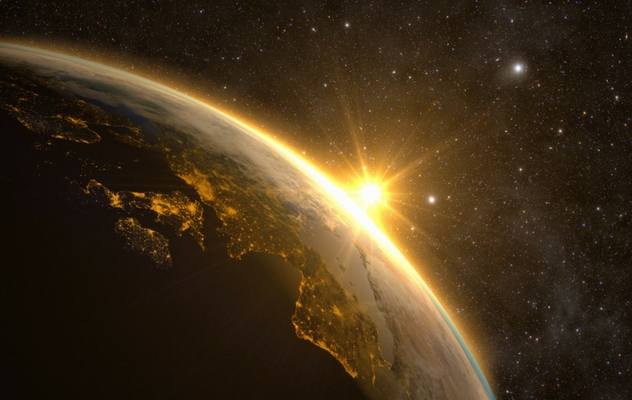 How do you incorporate the complete story of the Big Bang and other galactic phenomena into your key stage 4 and 5 lessons?
The trick is to draw on the expert experience and amazing resources of the University of Hertfordshire at the Bayfordbury Observatory. This is where a group of teachers visited as part of a CPD activity on Astrophysics.
The presentations were scheduled in logical celestial time sequence so that the complete story from the Big Bang to cutting-edge current research into exoplanets could be told in one afternoon.
Professor Sean Ryan kicked off with an explanation of the nucleosynthesis of the heavy elements and their contribution to chemical evolution. This was followed by Professor Janet Drew who explained the principles of galactic ecology with reference to our own Milky Way. Professor David Pinfield then impressed us with the topical discoveries taking place in exoplanet astrophysics.
To translate these areas of interest into activities in the classroom, our teacher presenter, James Hannan, provided lesson plans and extensive links to the key stage 4 and 5 curricula.
Despite a damp cloudy evening (we were unable to schedule appropriate weather), the teachers were given a tour of the domes by Dr Samantha Rolfe, Senior Technical Officer at Bayfordbury Observatory, and then (in much drier conditions) a demonstration of the Planetarium; a great resource for visiting schools to experience.
"All of the workshops were excellent! Really great resources with clear applications within the classroom which I'll be implementing in the scheme of work" – past participant
Funding from Research Councils UK (RCUK) enables science teachers to talk to and work alongside scientists involved in cutting-edge science research projects.
In conjunction with the University of Hertfordshire Centre for STEM Education, RCUK provides teachers with the opportunity to learn outside the classroom, reigniting enthusiasm for teaching. Teachers gain a real-world context of their subjects to show students of the range of STEM careers available.
You may also be interested in…
This is just one of the courses on offer via the RCUK programme. Other cutting-edge CPD covers topics such as genetics, space technology and engineering, nanotechnology and genomics.
About the author
Janet Cardell is affiliated to the University of Hertfordshire Centre for STEM Education and Bishop's Hatfield Girls' School.