Meet the 2020 BP Ultimate STEM Challenge Judges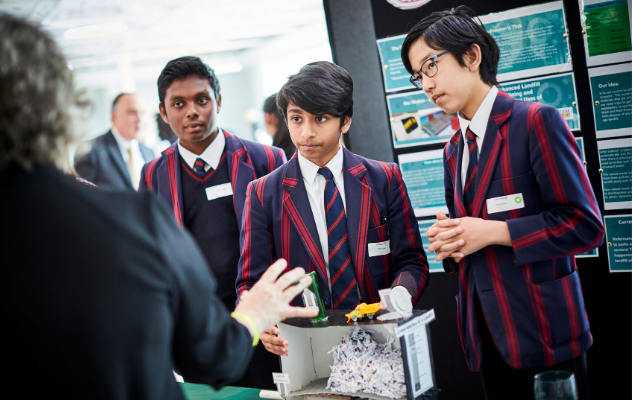 The deadline for entries for the 2020 Ultimate STEM Challenge has now closed. This year's theme focused on 'wearable tech' inviting pupils across the UK to come up with amazing ideas for new wearable tech that will improve our lives in the future. For the first time this year, the challenge was opened to 9-11-year-olds across the UK. With entries to be judged in two categories: age 9-11 and age 11-14. Our judging panel was tasked to review over 3,900 entries from over 270 UK schools.
Meet the judges
James Gladding | Technology Futures Delivery Manager, BP

A technology leader with 17 years' experience in engineering, research and development and senior technology roles. James is part of BP's Technology Futures team focusing on the role of technology in influencing and enabling the energy transition.

Kerry Baker | Strategic Initiatives Lead, STEM Learning

Kerry has an engineering degree and a PhD focusing on women in engineering. She has worked in STEM education for twenty years helping to empower the next generation of scientists.

Marija Butkovic | CEO and Co-founder, Women of Wearable

Marija is the CEO of a global women in tech company, that champions women in tech.

Sarah Davy | Secondary School Science Teacher and Education Content Writer

A secondary science teacher with over ten years' experience. In that time Sarah has worked as a STEM coordinator, head of biology, year team lead, as well as a gifted and talented coordinator.

Sonny Sharma | Founder, New Ways to Learn & Spongy Elephant

Sonny was an assistant headteacher for ICT development and remains a school governor for training & development. He is also a keynote speaker and has headlined events for Apple and Microsoft.
These talented judges have to choose the top three winners in each category to take part in the one day, all expenses paid Hackathon day at the BP Upstream Learning Centre in Sunbury.  Students will discover incredible new developments happening in the world of wearable tech before working with scientists, coders and designers to bring their own designs to life.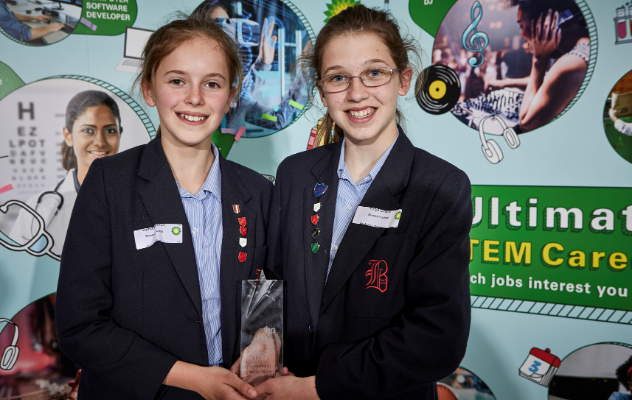 Last year's winners from Blundell's School Sophia Rochfort and Freya Gillard had these words to say after winning the 2019 Ultimate STEM Challenge with their invention of a device designed for coffee machines that measures any size of cups, cutting down on plastic pollution and one-use cups.
 "We're both very pleased to have won! We can't believe it! We're so excited to tell the school when we get back. The best part of our experience was designing and building the prototype, it was a lot of fun! We also loved presenting today and meeting all the other finalists."
We would like to thank all schools that submitted entries for 2020 and wish all entrants the best of luck! Keep an eye out for this year's finalists here.