Looks good, works well, but why don't I love it?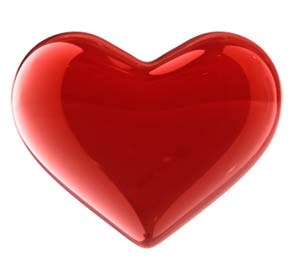 In this season of love, we take a look at what makes a design evolve from being a good product, where its function and form are pleasing to the user, to a product that brings a smile to your face or stirs the emotions. 
I'm writing this article on a laptop. The keys are easy to type on, it's fairly light to carry around, and the battery life lasts long enough to get work done when I'm away from my desk. Overall, I would say it is a good product, but, I don't love it. 
So, how does a designer create an object that generates a positive emotional response? 
At the start of this year I tried out moulded polypropylene Spun chair, designed by Thomas Heatherwick. The chair rotates allowing you to rock in all directions. The first thing that hit me when I got out of the chair, was that I was smiling. When I reflect back to the product, it makes me smile and I want to own one.
When we work with students to produce good designs, creating an emotional response to products is hard to quantify. If you search for 'emotional design' on Google, Don Norman is one of the top results. He is the author of the book "The Design of Everyday Things" and the director of the Design Lab at the University of California. 
In his book, Norman proposed that there were three different types of design that could help analyse a product:
"Visceral design refers primarily to that initial impact, to its appearance. Behavioural design is about look and feel - the total experience of using a product. And reflection is about ones thoughts afterwards, how it makes one feel, the image it portrays, the message it tells others about the owner's taste."
If you would like to find out more about Don Norman's ideas around good design, he did a fantastic TEDx talk on three ways good design makes you happy and this free online MOOC uses video tutorials and short exercises to demonstrate the first two chapters of his book. The challenges in the MOOC are great discussion points for the classroom and I definitely recommend looking at the discussion forum for ideas for your own lessons.