Let's all play our part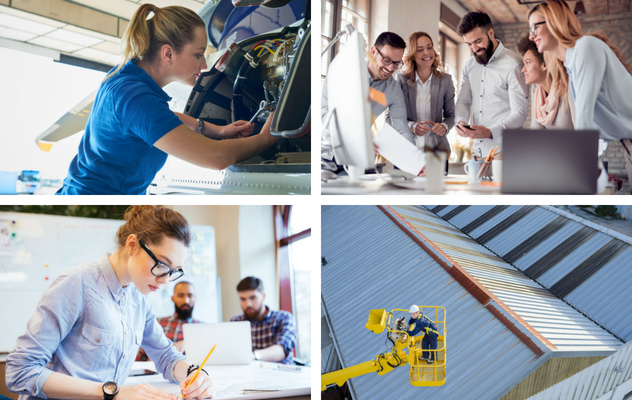 On International Women in Engineering Day, it's my wish that – by 2028 there is no need for such a day at all. By then I hope that women working in science, technology, engineering and mathematics (STEM) careers are accepted as so unremarkable that this can stop being an issue at all.
We will all know when we have achieved this. It will be the day when we are sitting on a plane and a woman's voice informs us that she is the pilot and no-one even thinks to remark on it. And it will be the day when we walk past a building site, see a female crane operator or construction manager and don't look twice.
I am an engineer and proud of it. But, over the years as a woman in a male-dominated industry, there is no denying I have been something of a rare breed. However, I have had the time of my life and would recommend engineering to everybody. How many people can truly say that about their careers?
Through engineering you can change lives and things that really matter to people – and this is something that particularly inspires women's choice of career. It certainly works for me.
From writing STEM-related job applications that appeal to women, to becoming role models ourselves, we can all do a lot in our everyday lives to change things and make a difference to other women.
A lot of the time, it is about making role models relevant to young people – something that can be devastatingly simple for us all to do. If you are a teacher, can you encourage past pupils to return to their school and tell their stories? Or if you are a parent working in a STEM-related career, could you become a school governor? There are likely a large number of options that you can choose from. It just means taking part.
"Through engineering you can change lives and things that really matter to people."
Here at STEM Learning, we encourage people from business to become STEM Ambassadors and to go into schools and engage with students to tell them what life working in these areas is really like. Now we have over 30,000 of these people – all promoting STEM subjects and where they can lead.
And then there is the next step for businesses to become even more involved by working with us and funding an ENTHUSE Partnership. These enable groups of schools to engage in a powerful two-year programme of professional development, student activities and employer engagement, resulting in improved attainment for young people and a better understanding of STEM careers for all.
Our recent ENTHUSE Celebration Day heard from partnerships which have from 6 schools to a network of 15 or more schools working together on STEM, involving colleges and universities too. Most pleasing for me was when I heard one of the Partnerships report that 100 per cent of their students now say science is their favourite subject, a massive achievement indeed.
So really, on this important day, I want to remind everyone that it is all of our responsibility to help. Not just teachers, or parents, but that we have a part to play. We all need to get involved, and not wait for someone else to do it. Then, hopefully soon – and certainly by 2028 - there will be no need for this day at all.