Leading from the front: confessions of a head of mathematics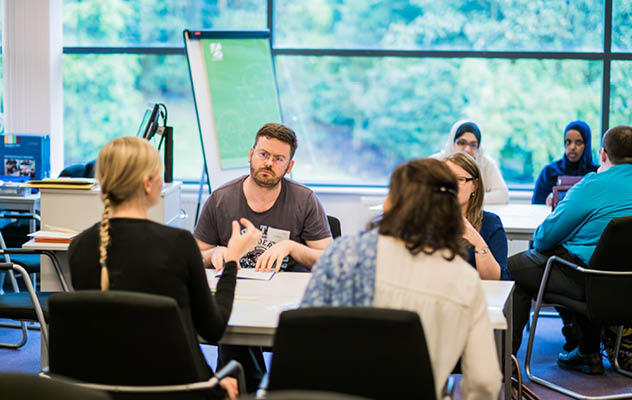 A clear, strategic approach is essential to becoming a successful head of department.
I was once asked by my head teacher what my aspirations for the mathematics department were. I was a bit taken aback. Was he asking how many students will get GCSE grades A* to C? Or maybe what the A level results will look like? I must have looked a little confused, so he tried to help me out:
"Do you want your department to be the best department in the school?"
"No", I replied.
Now it was his turn to look confused.
"I want the department to be the best in the authority, to be the 'go to' place across the region to experience excellent maths teaching".
A smile came across the head teacher's face and so began our journey, all because of a bit of quick thinking on my part, towards becoming a mathematics and computing specialist school.
Looking back I realise how naive I was. I didn't have a vision for the department in those early days. I was keen, enthusiastic, willing to listen and to learn. I was also given encouragement to give things a try. Fortunately most of the things I tried as a new head of maths seemed to work. Maybe I had a natural gift as a head of department or, more likely, it was just luck!
I began to realise that I needed to be much more strategic about the way I operated. In the second year after becoming head of mathematics, I took part in an intensive course on leadership. It was during this experience I devised clear, long-term goals and a plan of how to realise them. I began to understand that I couldn't do it all on my own; it would have to be a team effort. It was my responsibility to develop and analyse the strengths of the team, and play to the strengths appropriately. During the course I learnt what could be achieved through successful monitoring and observation, how to run an effective meeting and the steps required to develop more consistency across the team.
I believe that without this input, I would soon have started to flounder. Instead, I began the most rewarding period of my teaching career, helping to lead the department on to the next level.
If you are head of a mathematics department, or aspire to be, the "New and Aspiring Leaders of Mathematics" CPD can help you acquire the skills needed to be an effective head of department - and really enjoy the role. You can even listen to what some of last year's course participants had to say about their experience.
We are offering a 100% discount* for this CPD activity. Your school need only pay VAT on the website published activity fee.
*This offer is solely for the CPD activities specified and supersedes any previous fees and bursaries stated online or in publications. When booking onto this CPD you are agreeing to adhere to our terms and conditions. The discount is to be used solely for the course fee. If the ENTHUSE Award bursary amounts to more than the course fee, your school will receive a reduced bursary. If you fail to attend this CPD then you will be charged the full fee.