Introducing STEM into textiles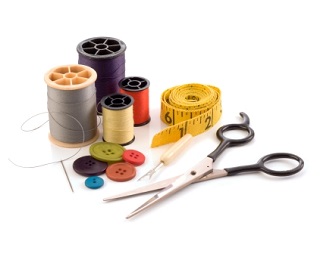 The profile of STEM in textiles is becoming increasingly important particularly with the developments in the KS3 and KS4 curriculum. These changes reflect the changing nature of the textiles industry, with the UK becoming a world leader in STEM related textiles developments, and the resulting career opportunities this offers young people.
You only have to look around our high street to realize that high tech textiles and electronics in textiles are here to stay. The young people we are teaching will be the designers and manufacturers of this technology in the future, so it is essential we ensure our curriculum prepares them for an unpredictable but exciting future. 
Many textiles teachers are a little wary of STEM in textiles often because they feel they lack the knowledge needed to teach it well. This wariness is understandable, but most teachers forget that when they talk about things like fibres, fabric properties, fabric construction, fabric finishes, dyeing, and smart and modern materials, all of which are part of a textiles teacher's everyday life, they are talking about STEM.
"The profile of STEM in textiles is becoming increasingly important"
Textiles teachers also worry that there will be less opportunity to be creative when focusing on STEM in textiles. In reality, however, STEM in textiles opens up opportunities to be creative. A new understanding of how things work from a science perspective in particular can lead to new ideas on how to use textiles materials in different ways.
Schoeller, for example, have developed a fabric (c_change™) that is inspired from a pine cone - great link to biomimicry! The bionic climate membrane alters its structure depending the conditions surrounding the wearer. In colder temperatures, the membrane closes its structure, retaining heat for the wearer. In hotter conditions or when the user is active, the membrane opens, allowing excess heat to escape.
If you would like ideas and support with teaching technical textiles or electronics in textiles, there are bursary funded CPD activities running:
The Technical Textiles: Using Smart and Modern Materials in Your Secondary Classroom CPD activity, running on 1 and 2 July 2016, aims to give teachers knowledge of STEM textiles to help them feel more confident to deliver this area in the classroom. There are lots of hands-on activities across the two days, many of which are creative, and these will appeal as much to the traditionalists as those who want to try out something new. The aim is for textiles teachers to go back into their classrooms with new ideas and a new love for STEM in textiles!
This CPD activity includes extensive resources to support STEM in textiles back in the classroom as well as project ideas and teaching and learning strategies and ideas and will be run by Julie and Paul Boyd.
Find out more about Julie at www.julieboyd.co.uk
Twitter @julieboydonline
Find out more about Paul at www.designhotline.co.uk
Twitter @Qboyd