How being an apprentice changed my life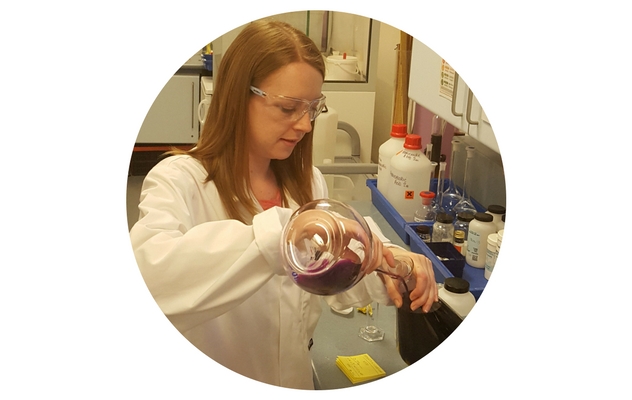 Being a Trainee Laboratory Technician at STEM Learning is inspirational to say the least.
Every day is an opportunity to learn, whether it be through asking questions, attending the many exciting courses on offer within the National STEM Learning Centre, or discovering and researching new ways to represent ideas around the STEM subjects.
During my first year of training, I received countless one to one sessions from my colleagues, focused around their specialist subjects, these included; using aseptic techniques for microbiology, using simple soldering techniques for physics, and making molar/acid solutions for chemistry. I am also lucky enough to attend courses at the Centre, for which it is usually my job to prepare the equipment. The certificates I have earned by attending these courses are now being used as evidence in my college portfolio to support the skills and knowledge gained during my training.
I am currently in the process of completing a Level 2 NVQ Certificate in Laboratory and Associated Technical Activities through York College. This course usually takes between 18 months to 2 years to complete, but due to the amount of training received and the confidence I have gained in myself from a hugely enthusiastic support network, I hope to have completed this qualification within a year.
One thing I would like to say about my experience is that, when it comes to learning and understanding, being passionate about the subject is key.
An apprenticeship in STEM is perfect if you like some variety in your work, enjoy problem solving, being creative and sharing new ideas. 
When I was younger, I couldn't wait to start secondary school because they had 'real labs' and did 'proper science'. I wanted to be a scientist, but I was put off when I realised I didn't excel in the subject at school. At school, you have so many subjects to concentrate on that you don't necessarily excel in one particular area, this was my experience (I was a straight C grade student), but since I began focusing on STEM subjects and using these skills daily, I feel more confident in my knowledge of these subjects than I ever did at school.
What I mean is, don't be put off or begin to doubt yourself, if you have a passion for a subject but it is not your strongest, you can still find a career that's right for you, especially thanks to the training and apprenticeship opportunities available for all ages. I am 26 years old and I found my perfect career and got on the ladder a little over a year ago.
My job is both engaging and exciting, I get to make and construct anything from playdough and slime, to cloud chambers and loud speakers. I recently attended an eTextiles course at the centre, where I learnt how to sew a circuit and make light up garments. STEM Learning staff were also lucky enough to be part of a live call from the International Space Station, with British Astronaut Tim Peake and there was also an exciting chance to use our solar telescope to see mercury pass over the sun last year.
An apprenticeship in STEM is perfect if you like some variety in your work, enjoy problem solving, being creative and sharing new ideas. They are a great way to start a career in STEM, as you will have access to a large support network consisting of enthusiastic and highly driven colleagues who show you the same respect as someone who is fully qualified.
Although I am a trainee, my ideas and opinions are always greatly valued, put to the test and then put into action if they prove useful. In my opinion, no matter who you are, male or female, of any age, from any background, starting an apprenticeship/traineeship in a STEM career will be the best decision you ever make…it was for me.
You may also be interested in...