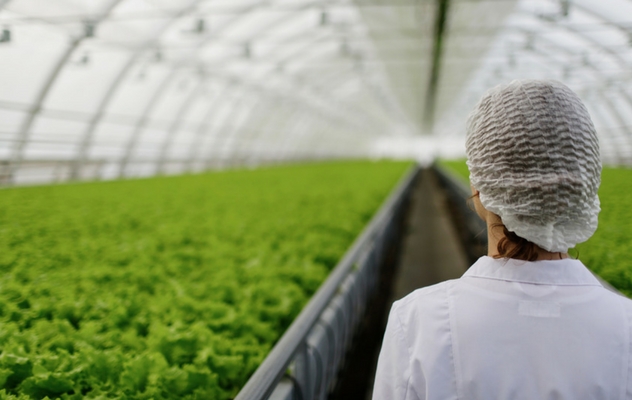 In 2014, after 15 years of teaching food and nutrition in secondary schools, I decided to take a change of direction and started working for the British Nutrition Foundation (BNF) as part of the Education team.
Throughout my teaching career, I regularly used BNF's resources and was also involved in many of the Foundation's education activities including Food in Schools, Teach Food Technology as a mentor and also as a Lead Practitioner for the Licence to Cook programme.
Although I had a long association with BNF, I didn't fully realise the history of the education programme and was surprised to learn that, as early as 1991, the Food – a fact of life education programme was launched! The programme originally comprised of printed resource packs to support secondary food technology teaching; in 2001 the innovative interactive Food Facts CD was developed. In 2005, a new website was launched, with a healthy eating module for primary schools.
Food – a fact of life has since gone from strength to strength and the education programme now provides a wealth of free resources about healthy eating, cooking, food and farming for children and young people aged 3 to 16 years.
It was my knowledge of the quality of BNF's resources and training, and the impact that the Foundation could have on teachers and students each year, which convinced me that it was a sensible thing to do to leave a job in an outstanding school for what was originally a one-year maternity cover!
"BNF is always innovating and now includes online training in its portfolio of CPD for teachers."
The resources available on the Food – a fact of life website cover ages 3-5 years, 5-8 years, 8-11 years and 11-16 years and includes interactive activities, presentations, cooking and skills videos, food and farming videos and much more! There are up-to-date Schemes of Work that meet the requirements of the English Design and Technology: Cooking and Nutrition curriculum for Key Stages 1-3 and grids with links to Food – a fact of life resources to support qualifications in England, Wales, Northern Ireland and Scotland.
BNF's secondary nutrition resources have recently been updated to take into account changes in government healthy eating and nutrition advice and now include Kahoot quizzes – something I wish I had when I was teaching! There are also additional support resources including Food route – a journey through food and the numerous resources produced for the CommNet programme, including the fantastic commodity information sheets.
BNF also offers CPD. Some food teachers may remember a number of Government-funded CPD programmes that BNF have been involved with including Food in Schools, Licence to Cook and Teach Food Technology. Whilst these programmes are no longer running, BNF manages and runs the Food Teacher Professional Portfolio programme, a personal and professional development programme for teachers at all stages of their careers. Over 2,000 teachers have registered for the programme; if you are not a member and would like to know more, go to www.foodteacher.org.uk
BNF is always innovating and now includes online training in its portfolio of CPD for teachers. Earlier this year, BNF launched a free online training course for all initial and practising primary school teachers across the UK. The course offers support, advice and guidance as to the 'what, when, who, and how' of food and nutrition teaching in primary schools.
Before I became a teacher, I was a catering manager and I remember having to work out the nutritional content, particularly the energy value, of the menus we produced. It was a long and laborious task using food tables. However, there is no longer any need to spend hours poring over food tables and using a calculator as there is now a variety online nutritional analysis programmes including BNF's Explore food. Explore food is a free, easy to use nutritional analysis programme for schools - something else I wished I had when I first started teaching!
So, if you are a trainee, new, non-specialist or more experienced teacher of food and nutrition in the classroom (primary or secondary), go to www.foodafactoflife.org.uk to find out more about BNF's education programme. I hope that you get as much from BNF's resources and CPD as I did when I was teaching.
You may also be interested in...