Fixperts: teach your students to design for impact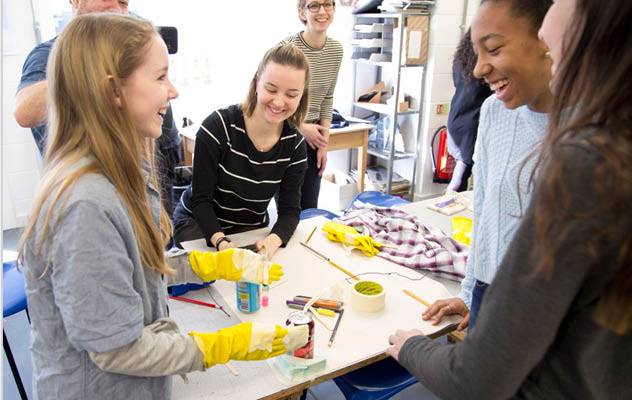 We're experiencing a global revolution in how things are made. It includes everything from new digital technologies like 3D printing, to internet-based tools for design collaboration, distribution, and improvement. It's influencing where we get our ideas and how we choose to make them real. 
Add finite resources, shifting global markets, demographic and political change, and it's clear that young people will have very different lives in a very different world to today.
Fixperts, an award-winning learning programme now available to UK schools, responds to these challenges with a simple invitation: to solve an everyday problem for somebody else. This becomes the inspiration and motivation for students to harness their creative ideas and design skills and make a real impact on the world around them.
The Fixperts programme develops student design skills by asking them to create solutions to real-life problems that somebody else is experiencing. Students have to understand the other person's point of view, identify a worthwhile problem to work on and work in a team to solve that problem.
Like any good design process, Fixperts support students to create working prototypes to test their ideas whether with sticky tape or a 3D printer, all the time documenting the process and reflecting on their experiences. 
"Fixperts aims to cultivate a 'Maker Mindset' - putting the power in the hands of the students, developing the creativity, persistence, motivation and empathy to identify and solve important problems." Professor Daniel Charny, Founder
The Fixperts programme has been run with thousands of students around the world. At university level, students make films to share, and you can see hundreds of ingenious, generous and joyful 'fixes' on their website. We know through independent evaluation that this learning experience can transform students' mindsets while building knowledge, understanding, technical and social skills.
How can the Fixperts programme support your design and technology curriculum?
The Fixperts programme introduces experiences into the classroom which act as gateways to powerful and relevant ideas.
Solving problems that matter 
Fixperts offer young people a connection to the real world and give them relevant work with purpose, something which is intrinsically motivating and supports them to identify their own design briefs with real drivers for evaluation.
Iterative design/prototyping
The iterative process of making with a real-life partner keeps things moving forward. There's no one right answer to aim for - and there's a lot of failure along the way. But the problem-solving approach is understandable and transferable to other situations. 
Project-based learning
Fixperts can be used as a vehicle for design, STEM and engineering curriculum, working in a classroom setting or as part of a STEM Club or enrichment programme.
How do I get involved?
To see the Fixperts programme for yourself, take a look at these resources and get fixing!