Jane Winter and Yeasmin Mortuza are our experience mentors for our free Differentiation for Learning online course. Here, they share an element of their roles they particularly enjoy recording our video diaries, as it is an opportunity to highlight what course participants have written.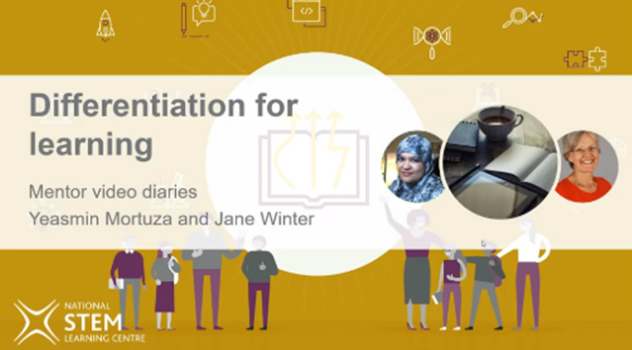 Ross, one of the teachers participating on the course, was a little concerned that differentiation could lead to learners feeling dispirited:
"The easy activity student group might feel they are 'weaker' than others while the challenging student group might see 'unfairness' in being assigned more difficult tasks while others are given easy ones."
The great news is that this isn't the case at all. When students are given work to do that matches their ability, they feel empowered and motivated because the work is challenging and interesting.
Moreover, when they can see how they are making progress they feel motivated to carry on. Giving students work that matches their needs shows that you respect them and value their time much more than giving everyone exactly the same thing to do.
Doing the latter can lead to less confident learners feeling despondent and more confident learners feeling bored. The end result for both sets of learners can be disengagement and loss of learning opportunities.
This is all very well but what about the teacher's workload? Course participant Efstratia, spoke for many teachers here when writing:
"How can you apply differentiation if you teach all your classes one hour per week and this leads you to the consequence of teaching 23 different classes of 300-400 students in total? It is not possible to even diagnose their educational needs for a start."
Fortunately, good differentiation does not rely on the teacher doing all of the work. It should be a partnership between the teacher and the learner, where the young person takes control of some of the decisions that need to be made to progress. Believe it or not, children as young as four are able to do this if the right techniques and support systems are put in place. 
You will be pleased to know our Differentiation for Learning online course covers several strategies that enable students to work at a pace that is right for them and manageable for teachers. 
If you think that this approach would support you in your teaching, why don't you think about signing up? We would love to see you there.