Core Maths: the story so far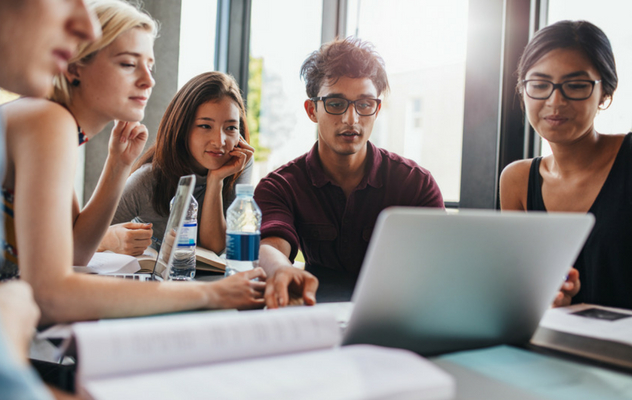 In the 2017 Autumn Budget, the Government announced that schools and colleges will get £600 for every extra student who studies mathematics post-16.
The advanced maths premium applies to all level three maths provision. So as well as funding for additional students studying AS and A level mathematics, further mathematics and statistics, the premium also includes the Core Maths qualifications. The premium could well be a game-changer for Core Maths, persuading more providers to offer it in future. 
What is Core Maths?
The Core Maths qualification is for students who have passed GCSE mathematics at grade 4 or above but have decided not to study A level mathematics. The qualification strengthens students' existing skills and focuses on applying mathematics to solve problems relevant to everyday life.
Core Maths builds on GCSE mathematics, with a sharper focus on problem-solving skills. Students will consider and tackle mathematics in meaningful contexts, including through financial applications and statistical ideas that can support work in other subjects.
Although the course is mainly led by mathematics teachers, the involvement of other subject specialists is welcomed to ensure students appreciate the applications of mathematics in different subjects. Core Maths can be a valuable qualification to support students studying biology, business, chemistry, geography, health and social care and sociology.
Core Maths is the name given to a collection of a range of different level 3 qualifications, it is not a qualification itself. The qualifications cover a range of mathematics, from discrete mathematics to finance to statistics. They count within the level 3 maths measure in 16-19 performance tables and the Technical Baccalaureate performance measure. The qualification is equivalent to an AS Level in terms of UCAS points. 
The Core Maths qualifications are: 
The Nuffield Foundation has previously suggested that the study of post-16 mathematics in the UK is an outlier internationally. It found that fewer than one in five students study mathematics after the age of 16, compared to more than half of students in the majority of mainly OECD countries it surveyed. To address this, Core Maths was introduced for first teaching in September 2014.
As Sir Adrian Smith put it in his review of post-16 mathematics:
"Core Maths plugs a critical gap for students who are progressing to higher education and into higher technical study"
According to the Higher Education STEM project, many students arrive at university with unrealistic expectations of the mathematical and statistical demands of their subjects, leading to a lack of confidence and anxiety by the students. 
The 2017 Smith review called for more backing of Core Maths, stating that a "strong provision should become established across all mathematics pathways, with Core Maths becoming widely available for students who can benefit".
Initially, around 150 early adopter schools and colleges offered Core Maths qualifications, with almost 3,000 exam entries in 2016. You can read the thoughts of those early adopters in these case studies, which include tips on timetabling, working with other departments and engaging students with the qualification.
Recently, STEM Learning spoke to Colin Prestwich, Executive Faculty Leader of Mathematics at Harrogate Grammar School- one of the early adopter schools- about his experience of the qualification. He suggests that the implementation of Core Maths can provide a refreshing opportunity to "take risks with your teaching in a way that you might not be prepared to take in key stage 4", and that delivering Core Maths can help develop mathematics teaching across the department. You can read the full interview here. 
In May 2018, the Advanced Mathematics Support Programme (AMSP) will begin to provide support for Core Maths- a replacement for the Further Maths Support Programme (FMSP) - initially running for the next two years. 
Previously, the Core Maths Support Programme (CMSP) offered training and support to teachers as they begin to teach Core Maths and aimed to raise the profile of Core Maths in schools and colleges, in higher education and with employers. Fortunately, the support materials produced as part of the programme can be found on the STEM Learning website.
Here you can find information pages for students, parents and carers and for employers and universities as well as all the teaching resources you need to bring Core Maths into your school or college. Each resource has a problem-solving focus and reinforces higher level GCSE topics in meaningful contexts. They are independent of any single exam-board, while relevant for all Core Maths qualifications. 
Professor Paul Glaister, Chair of the Joint Mathematical Council (JMC), claims:
"Core Maths is the most significant development in post 16 mathematics in a generation."
He says agreeing to support the work of Core Maths is one of the best decisions he has ever made. You can read his thoughts here.
Want more support with Core Maths?