The Amazing D30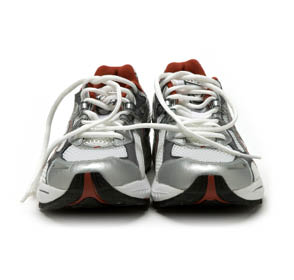 A material with a split personality, combining Textile, Product Design and Engineering!
D30 is runny, like orange slime, when it's moving slowly. But if you hit it with a hammer it's as hard as metal. Wow!
Helmets, motorcycle jackets, footwear, phone cases, clothing for stunt actors, and even boxing gloves can all be made using D30. You can see some amazing examples here.
So, what's the problem?
As soon as you put D30 inside something in order to create a product, the material loses its shock absorbing fluid-like properties.
The designers working with D30 developed a casting process to turn D30 into a useable material. This scheme of work from the Institute of Engineering and Technology shows the industrial process used, from the casting process itself, to the quality control systems and the eventual launch as a commercial product.
The film which accompanies the teaching resources shows how scientists and designers worked together to solve the D30 problem, and how they developed the various products that it is used into today.
Real examples of engineering are a great way to show how the STEM subjects are inter-linked. The related activities with this STEM resource look at the mathematics involved in the design process, including ratio, proportion and tessellation, and the science behind non-Newtonian fluids.
Why not request a sample of D30 for your classroom? A great example of smart materials in Design and Technology.
If you are interested in learning more about the Faraday resources, there are a further 22 sets of lesson plans and activities in the IET Faraday collection, ranging from robotics to smart sensors, communications technology to healthcare.