The relaunch of the STEM Ambassador Hub Trans Pennine: heralding a powerhouse of northern science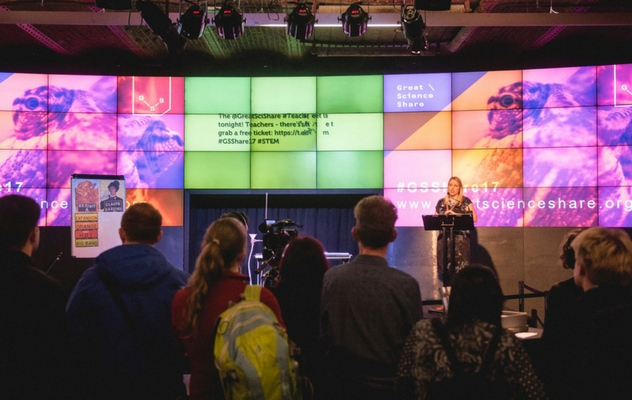 A newly established science network, the STEM Ambassador Hub Trans Pennine is spearheading STEM education across Greater Manchester, North and West Yorkshire.
Based at the Museum of Science and Industry (MSI), the Hub celebrated its relaunch earlier this month at The Great Science Share Teach Meet, an annual networking event for teachers and STEM professionals.
The Manchester STEM Ambassador programme expanded its remit last October to cover a greater geography and reach, joining up with the National Media Museum, Bradford and the National Railway Museum, York. The three museums are members of the Science Museum Group (SMG) which is the world's largest alliance of science museums, and have a collective population of over 2,500 STEM Ambassadors from a national network of over 30,000 dedicated and inspiring volunteers.    
The partnership between the Trans Pennine Hub and SMG offers STEM Ambassadors the opportunity to go into museums across the region, to engage young people in booked and family settings. Together, the three museums already host more than 147,000 schoolchildren every year as part of booked educational visits and are opening doors to further the reach and impact of science capital.  
For educational groups, the prospect of gaining expertise from those working in a current STEM profession is an invaluable incentive. From delivering content to giving specialist guidance on acquisitions, STEM Ambassadors have been involved in developing various learning resources at the museum, including the programme in and around the current Wonder Materials resource box.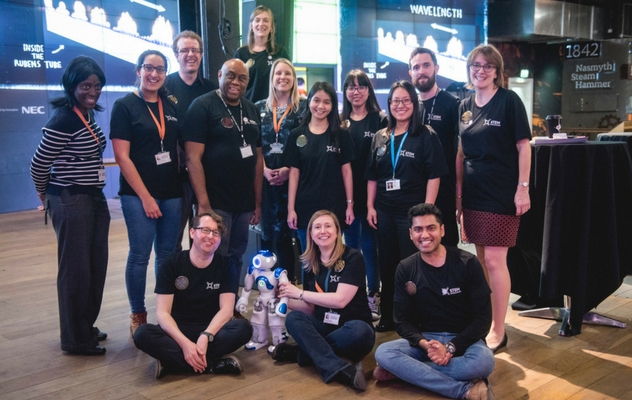 "The STEM Ambassador programme is an asset across the board in terms of enlivening our collections and displays and in making direct connections between historic and contemporary STEM." - Georgina Young, Hea­d Curator at MSI.
The STEM team at the MSI also play key role in elevating the Museum's profile as a science learning hub for the region. Last year they launched the first Great Science Share Teach Meet at the MSI, which was the biggest ever in Manchester with over 200 attendees on the day. This event explained what was planned in the city for the Great Science Share, which took place on 6 July 2016 as part of Manchester's year as the European City of Science.
Building on last year's success, the Teach Meet was the perfect platform to showcase the new Trans Pennine Hub, offering an insight into how to best use STEM Ambassador volunteer role models across the region. With over 100 teachers and 30 different STEM organisations it demonstrated how science partnerships can help to bring industry and education together to grow science capital in the community. 
Find out more
Share this resource
Press release
If would like to contact the organisation regarding any press or media opportunities please email marketing@stem.org.uk or call 01904 328300.
Contacting us
If you have any ideas for stories and features on the site please email feedback@stem.org.uk