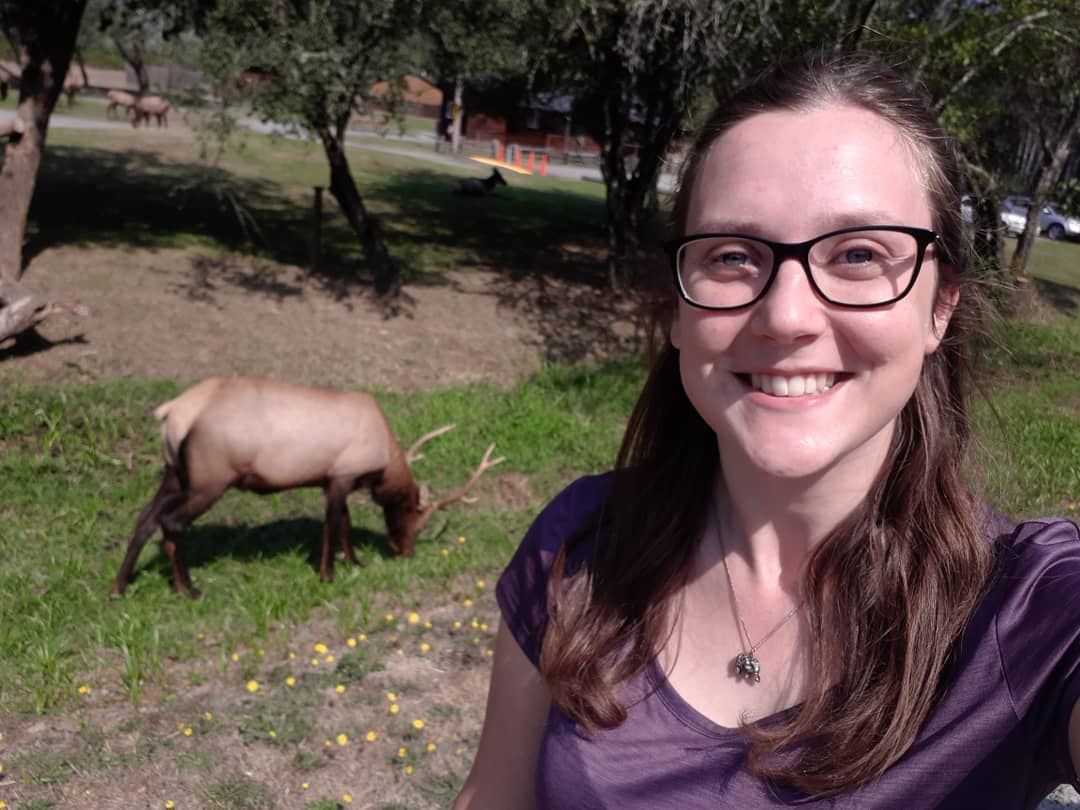 On International Women's Day 2021, we're highlighting inspiring female role models and finding out more about their STEM career journeys and their current roles in the fascinating world of STEM.
They're all STEM Ambassadors from across the UK and are just a handful of the thousands of Ambassadors who are available remotely - free of charge - to visit your school or college; relatable role models who will help raise the aspirations of your pupils for a rewarding career in STEM.
Ellen Goddard is a PhD Researcher at Loughborough University and is a STEM Ambassador in the North Midlands, South Yorkshire and East Yorkshire region.
What was your dream job when you were 10 years old? When I was 10, I dreamed of being a chef or a baker. I loved cooking and eating food and still do a lot of cooking and baking in my spare time.
What do you do now - and why is your area of STEM important? I research plants in the wild, at the moment I am working with carnivorous plants (plants that eat insects!). I spend a lot of time on field work collecting samples to bring back to the laboratories to help us understand these plants better. Learning more about plants in the wild is really important for us to be able to help protect our natural habitats. How different species interact with each other is vital as some species play key roles in others' success. For example, it is crucial we understand wildflowers so that we can help protect and save pollinators. Without these wildflowers, pollinators would really struggle and may even become endangered. This would impact all of us as we rely on pollinators for a large amount of our food, and without them we may see food shortages.
What do you do day to day? It depends a lot on the time of year. In the summer I'm normally out in the wild on fieldwork taking samples and monitoring plants. In winter, I'll be at my desk analysing data created during the summer or in the laboratory working on the samples I collected. At the moment I'm analysing the DNA of different bacteria and insects that live inside carnivorous plants. My favourite part of my job is probably the fieldwork. I've been to places across the UK, Ireland and the USA, that I would never have been to if I hadn't been going to look for certain plants. I love being outside - and seeing all these different environments has been amazing.
What do you think your job will look like in the future? I think a lot of environmental work is going to rely a lot more on high tech laboratory work and data analysis. As technology advances, so does the way we look at and research the environment. This will hopefully help us find better methods for conserving and understanding our natural world.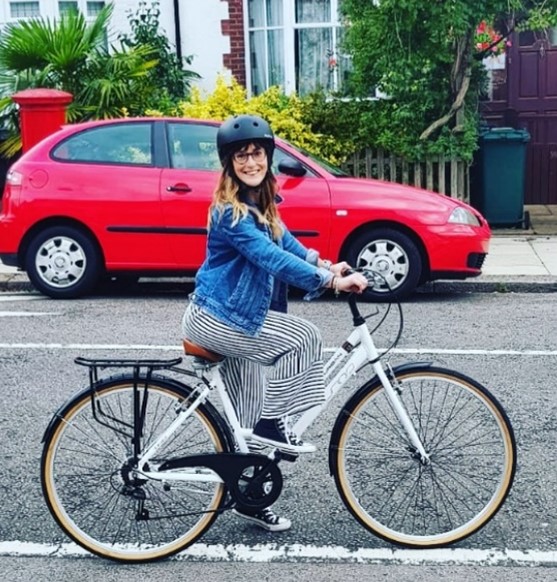 Sara Campinoti is Research Associate at the Institute of Hepatology/Foundation for Liver Research at Kings College London, and is a London-based STEM Ambassador.
What was your dream job when you were 10 years old? I really loved the sea and therefore I wanted to be a marine biologist. Specifically, I dreamed of studying killer whales. I was fascinated by their black and white colours. I think I was inspired by the 90's movie 'Free Willy'!
What do you do now - and why is your area of STEM important? I am a biologist - not by the sea but in the lab! I study the liver, a very important organ in our bodies. The field I work in is often referred to as 'Tissue engineering'. This field is very important in young people's lives as, thanks to emerging technologies in tissue engineering, we hope one day to be able to build organs in the lab which could be transplanted into patients. For example, this could help children affected by certain genetic disorders that cause organ malfunctioning.
What do you do day to day? For a scientist, one day in the lab is never the same as the next! Some days I spend in the lab, growing cells, looking at them under a microscope and performing experiments. However, we also have computer-based days in which we read scientific papers, analyse data produced using specific software, prepare presentations and plan new exciting experiments. My favourite part of being a scientist is the idea that I can make novel discoveries that can improve people's health. You look down at cells under the microscope and you can notice something which might be a brand new discovery, and that simple observation can lead into new projects and exciting results!
What do you think your job will look like in the future? I believe 3D-printing technology could have a huge impact on the way we perform biological experiments. For instance, we could print mini organs in the lab and study what happens in case of a disease or infections. Tissue engineered and 3D-printed organs will have a huge impact on science and medicine of the future.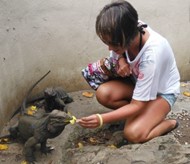 Natalie Baines is a Mechanical Design Engineer at NUVIA UK and is a STEM Ambassador in the TransPennine region.
What was your dream job when you were 10 years old? When I was 10 I wanted to be an inventor - and an artist.
What do you do now - and why is your area of STEM important? I work with a team of nuclear designers and engineers to design and develop ways of enabling very old nuclear power plants to be safely dismantled. My area of STEM is important because it is ensuring the continuation of providing a source of clean power in years to come – nuclear power.
What do you do day to day? I spend most of my time in the design office. Here, we use powerful design computers and software to create engineering 3D models, animations and engineering technical drawings. The rest of the time, we will be in our overalls and hard hats, on site seeing our designs in action. One of the main challenges I face in my job is trying not to 'over-engineer' something. Sometimes the simplest design is often the best!
What do you think your job will look like in the future? I think I will be involved in the new build of nuclear power Plants (like Hinkley Point C). In my career so far, I have been working on the dismantling of old power plants so being involved in the design and build of new ones would be a wonderful change and a great learning experience. A change I would like to see is for more people to realise how vast and interesting engineering really is - we need engineers now more than ever before!
AddToAny