National STEM Club
The national STEM Club provides an opportunity for young people, families and schools to take part in club sessions provided by STEM Learning. Schools and families can engage in practical and hands-on STEM activities that support curricular learning within a club style environment. Boosting understanding and knowledge of STEM topics. 
Club sessions
Club sessions will be delivered by a variety of STEM Ambassadors, partner organisations, schools, teachers, technicians and students. Aimed at different age groups and abilities. The sessions will be pre-recorded, with subject experts and club leaders on hand during the sessions to answer questions in the YouTube chat. Join our YouTube community:
The first club sessions launch Wednesday 25 November at 16:30 on YouTube:
Primary club session  Secondary club session
---
Schedule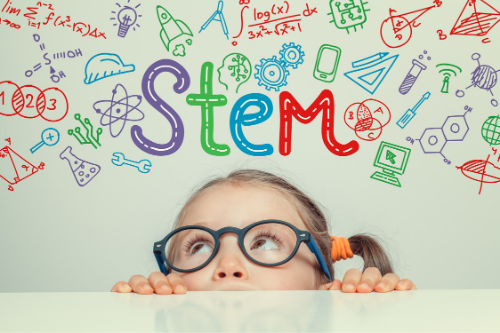 Sessions will occur fortnightly during term time on Wednesdays starting at 16:30. Lasting 30 minutes in length.
The planned dates are: 
 
• November: 25
• December: 09
• January: 13 and 27
• February: 10 and 24
• March: 10 and 24
---
Activities
Activities can be carried out in the classroom, at home, in labs and even outside – in short, any setting, with little to no equipment needed.
Aiming to challenge students and provide content that will stretch capabilities, providing a wide and diverse collection. All club sessions will be supported by an activity guide (free to download) which outlines the basics of the activity, the materials needed, with links to the originating organisation. Get ready and plan ahead by downloading the activity guide:
Download session 1 activity guide
Please get in touch if you are interested in volunteering to be a  presenter of an activity: