Narrowing the gap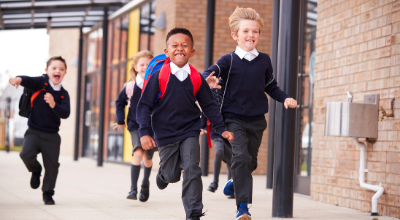 Our mission is for every young person in the UK to have access to a world-leading STEM education.
Many of our
programmes are designed to help you support pupils from the most disadvantaged backgrounds. The recent increase in home learning, with students spending time away from the classroom, means the gap may have widened.
We have put together a collection of resources, information and advice to support school leaders and teachers in narrowing the attainment gap in STEM, and identifying some effective ways your school might use p
upil premium funding. 
Tutoring support
Tailored CPD
Mentoring for students
Catch-up camps
Work placements
Our wider programmes

Science

CPD and programmes
Intensive residential CPD
Delivered at our National Centre in York, our residential CPD is supported by ENTHUSE-funded bursaries, enabling teachers to access highly subsidised, high impact CPD.  
If your school is based in an area of particular need, you may be eligible for additional support. If you are logged in, and your STEM Learning account is linked to your school, you will automatically see the bursary that is available to you. 
Science Learning Partnerships
Our network of SLPs deliver courses locally to you, providing a cost effective solution to subject-specific CPD. Occasionally there are programmes and support for specific focus areas, such as the Triple Science Support Programme, which aims to increase the number of students studying and entering triple science. Your local
Science Learning Partnership
can also provide support for your school with a bespoke package. 
Programmes and CPD from National Centre for Computing Education
ENTHUSE Partnerships
ENTHUSE Partnerships provide groups of 6-8 schools and colleges
with £20,000 worth of support, enabling them 
to work collaboratively to improve teaching and learning in science. ​This might include staff training, resources,
 teacher placements
 in industry or universities, coordinated support from volunteers through the
STEM Ambassador programme
 and provision for enrichment activities such as 
STEM Clubs
. This helps to
empower schools and colleges 
to
 address underachievement in STEM subjects, in
spire excellence in the STEM curriculum and raise aspirations
, contributing to the Gatsby Careers Benchmarks
.
Placement of new ENTHUSE Partnerships will continue to be guided by regional and national education priorities, though they
 are open to any state-funded schools or colleges in the UK that want to work together. If you're interested, you can f
ind out more about ENTHUSE Partnerships here.