by Paul Thornton | Network Education Lead at Stem Learning
There has never been a more important time to focus our attention on narrowing the gap for disadvantaged students and particularly those who are persistently disadvantaged. Despite the attainment gap narrowing over the last 20 years in England, the gap between disadvantaged students and their more privileged peers remains stark.
The Education Policy Institute annual report (2020) found that the attainment gap between disadvantaged students and their peers has stopped closing for the first time in a decade. This was before the pandemic hit and restricted our educational establishments, meaning children were not being provided with education in the more traditional sense.
Many schools have done a fantastic job of providing both synchronous and asynchronous learning at home. However, this simply compounds the issue for disadvantaged students, as they remain the most likely not to access it, either by choice or otherwise. Inevitably, this is widening the gap further, with analysis by the Education Endowment Foundation (EEF) charity finding "the closure of schools to most students is likely to reverse all progress made to close the gap since 2011".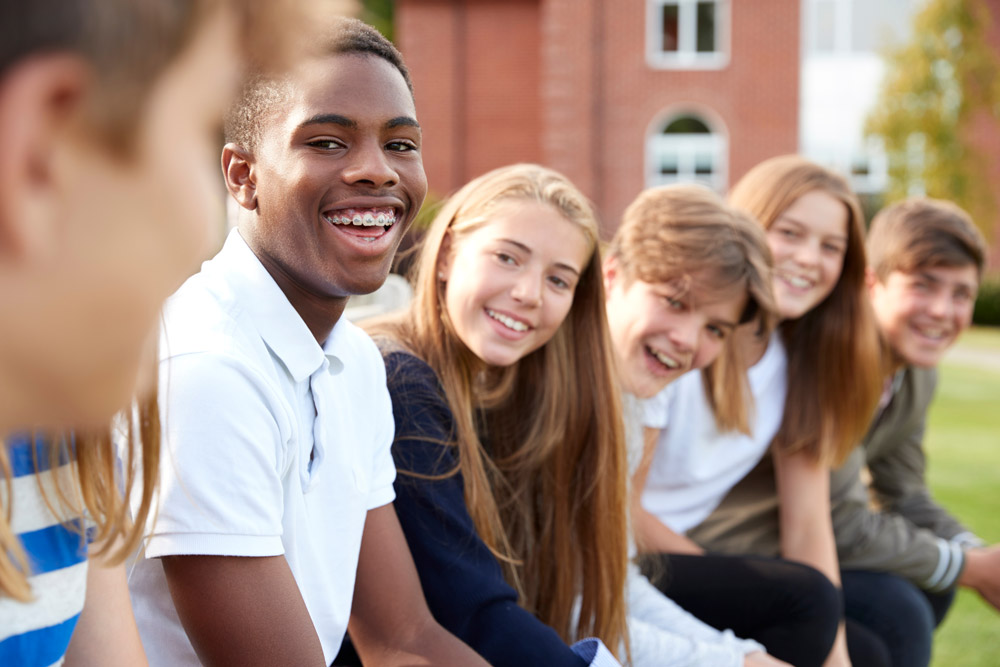 The EEF analysis median estimate is that the attainment gap could widen by 36% but it could be anything between 11% and 75%. This is scary reading – schools need to accelerate their support for students living with most disadvantage, maximising the use of student premium, to ensure the focus is pointed towards the strategies and resources that have evidence of working.
There is a long list of contributing factors to the narrowing and widening of the attainment gap, from quality early years teaching to the home learning environment and parental support. Other factors include: experience of school, transition between schools, schools' Ofsted status, class grouping by attainment, careers and work experience, to name a few.
Schools should be aware of these factors and support persistently disadvantaged students by promoting effective strategies that are known to work. The report Supporting the attainment of disadvantaged students: articulating success and good practice research (Department for Education (DfE), 2015) investigated the role of school strategies and approaches in raising disadvantaged students' attainment.
One of the key findings showed schools using fewer but effective strategies had more success.
The DfE study identified seven building blocks for this success:
promote an ethos of attainment for all, rather than stereotyping disadvantaged pupils
treat pupils on a case-by-case basis, addressing their barriers to learning and giving them emotional support, as early as possible
focus on high-quality teaching first, rather than on bolt-on strategies and activities outside school hours
focus on outcomes for individual pupils, rather than providing different strategies
deploy the best staff to support disadvantaged pupils; develop the skills of teachers and teaching assistants
make decisions based on data and respond to evidence, using frequent assessment
have clear, responsive leadership: set high aspirations and give all staff responsibility for raising attainment
The report Cracking the code: how schools can improve social mobility (DfE, 2014) goes further and states that effective use of student premium is only one piece of the jigsaw and outlines the importance of:
building high expectations and an inclusive culture
an incessant focus on quality early years teaching
tailored strategies to engage parents
preparing students for all aspects of life, not just exams
The teaching strategies deemed by schools to be most effective in increasing disadvantaged students' attainment include:
paired or small group additional teaching
improving feedback to students
one-to-one tuition
provision of additional teachers or teaching
All these strategies were supported by the evidence of effectiveness in the Sutton Trust/Education Endowment Foundation (EEF) Teaching and Learning Toolkit. The toolkit also suggests the following interventions have the greatest impact on young people's academic progress and are specifically beneficial for improving the educational outcomes for disadvantaged students. Each delivers an average of 5+ additional months' progress in attainment:
early years interventions – early years and pre-school interventions have a positive impact and appear to be particularly beneficial for children from low income families
one-to-one tuition – the evidence is consistent and strong, particularly for disadvantaged students
oral language interventions – reading aloud and book discussion with young children, extending students' spoken vocabulary, using structured questioning to develop reading comprehension
To make progress in raising attainment for disadvantaged students, schools should focus on effective leadership, ensuring high-quality teaching and encouraging parental involvement in the school community.
Recognising the importance of early years provision and effective transition between schools, plus fostering an ethos of high expectations for all young people are all proven methods in narrowing the gap and making sure that disadvantaged students get the same chances as their peers.
These strategies are certainly at the forefront of our minds at STEM Learning.
Find out more:
Further reading: