Many pupils will remember when they celebrated healthcare professionals by clapping on Thursday evenings. Some pupils may have even been inspired by the events of 2020 to wonder if they could do a job in healthcare when they are older. From bioscience lecturers to engineers and therapeutic radiographers, in this article, we shine a light on some of the fantastic STEM Ambassadors who work in the healthcare jobs your pupils might not have heard of yet!
Chloé Young, Registered Dietitian, self employed
"I am a self-employed dietitian with a degree in nutrition and dietetics. Many dietitians work across the NHS, in private practice, food industry and in media. I have always had an interest in food and love being able to apply the science of nutrition to help people.
"I use biology and chemistry in my job to understand how the human body works in health and disease, and what happens to nutrients in the body. Dietitians apply science to treat or prevent illness using food as treatment – as a dietitian, I use research and convert complex science into easier-to-understand information for my clients and the public.
"Dietitians use evidence-based information in all the work they do, so an understanding of science is essential. When supporting people, it is important that I help them to understand what is happening in their body, and how changing their diet or additional nutrition support will benefit them. Our understanding of nutrition and evidence is an exciting and constantly developing area, so it is very important to keep up to date with scientific research.
"I became a STEM Ambassador to share my passion for science and my fun profession, one that relates to food and caring for people. Dietetics is a small profession promoting appropriately-qualified nutrition professionals and evidence-based nutrition. Many nutrition 'professionals' or 'therapists' are not necessarily degree qualified and do not always use research-backed science in their jobs, unlike dietitians."
Victoria Heath, Deputy Trust Lead Healthcare Scientist at the NHS | 

@miceheath
"I work in the NHS as a healthcare scientist. Healthcare scientists use STEM subjects to help diagnose and treat patients. There are over 50 specialties in healthcare science, and  – because I have never been able to make a decision – I specialised in both virology and immunology. In virology, I test patient samples to see what virus is making them sick. In immunology, I look to see if patients have conditions where their immune system is not working properly or if their immune system is attacking their own body.
"I signed up as a STEM Ambassador because I wanted to share the work of healthcare scientists in the NHS with everyone! I've been really fortunate with the opportunities I've had in outreach. I have helped write a play about scientists called Remember Remember, which is now freely available on YouTube, and developed activity packs for children in the hospital to complete.
"I've hosted a comedy show, where I got to mix my role as a scientist with my evening job as a stand-up comic. I think this is really important to demonstrate how flexible a career in science can be."
Kimberley Lewis, Specialised Respiratory Physiologist at Powys Teaching Health Board
"I study anatomy and physiology of the lungs. Every day, I use a broad selection of science skills, including physics, chemistry, biology and mathematics. The physics part of my job enables me to determine how gases behave. Chemistry is important – as part of the testing of patients' carbon monoxide and helium levels.
"Most physiologists work in hospitals, but some work with professional athletes and sport teams, others in study teams – and in some extreme climates. Everest base camp is a particular favourite!
"Classroom activities I've been involved in include:
additives – pupils had to identify where a range of chemicals are used together and we explored why they were added to the product, the product being cigarettes
long-term smoking damage - using cotton wool balls in a 'smoking' bottle to demonstrate the increased deposition of tar in the lungs
what do the lungs look like? Cattle lungs (with heart) were dissected in the classroom to explore what the lungs look like
who has the biggest lungs?Investigating the relationship between height and lung size
investigations involving the human body – exploring how to investigate how the human body moves and how it relates to other physical features, such as height"
Robert Wright, Graduate Research and Development Engineer at DePuy Synthes
"I design and test instruments and implants for hip and knee surgeries. My work helps to make sure that the equipment used in operations is the best it can be, and that the prostheses we create will give the patient the best chance of recovery and an active life.
"I apply the science of friction, wear and lubrication (tribology) to test how our prostheses are likely to perform in the body. Knee and hip simulators replicate the motion of an anatomical joint during walking for millions of cycles over the course of a few weeks. I weigh the components at specific increments on high-precision scales to determine how much material has been worn away.
"I use engineering principles to determine the durability of surgical instruments and implants, with large hydraulic machines applying compressive, tensile and torsional loads; testing the resistance of samples in relation to deformation and fracture. I use a machine called an impaction rig to strike samples repeatedly, mimicking the impact of a surgeon's mallet on a surgical instrument.
"My first activity as a STEM Ambassador was to present on the topic of 'Victorians and STEM', looking at how modern medical devices have been influenced by innovation in the Victorian era. The aim of the event was to give teachers more ideas for integrating STEM topics into their history lessons.
"STEM Ambassadors help to educate young people on the broad variety of engineering careers out there. These experiences are pertinent to addressing the gender disparity in the engineering workforce, making engineering more accessible and appealing to a more diverse population of pupils."
Dr Emma Yhnell, Lecturer in Biosciences at Cardiff University, School of Biosciences | 

@EmmaYhnell
"I teach the next generation of budding scientists. I have conducted scientific research in the laboratory and patient clinics into the genetic brain condition Huntington's disease. I take every opportunity to bring science to a range of audiences through my science communication and outreach work.
"I have given prestigious public talks at TEDx, the British Science Festival and the Hay Festival to increase awareness of science as a career option and to talk about my research.
"I take special interest in neurodegenerative diseases, such as Huntington's disease, Parkinson's disease and Alzheimer's disease. I like to keep my talks engaging and interactive – whether that is playing live brain-training games with the audience, running through genetics with the help of a washing line of jeans or demonstrating the process of neurotransmission using a bubble gun – you'll never be bored in one of my talks!
"I have delivered workshops on the brain, including sessions on DIY brain surgery where pupils are tasked with removing poorly bits of brain using scan results. I have worked with patients and families impacted by Huntington's disease and I give public talks to advocate for families and improve awareness and understanding of the disease. As a first-generation academic and a woman in science, I want to inspire others to see that science can be for everyone."
Bridget Akande, Clinical Scientist (Audiology)/Senior Specialist Audiological Scientist at Guy's and St Thomas' NHS Trust
"Audiology is a branch of science that studies hearing, balance and related disorders. I help people who struggle to hear. I do this by testing their hearing and fitting them with hearing aids or other devices to help them hear better.
"My role involves taking clinical histories, fitting hearing aids and cochlear implants, testing patients' hearing and conducting different audiological tests. This enables me to check a patient's ears, see what type of hearing loss they have, what benefit they are getting from their hearing device and how I can help them manage their hearing concerns.
"As a STEM Ambassador, I've participated in careers fairs and STEM Careers talks to inspire pupils and make them aware of this niche career in healthcare science. Hearing sound is a sense that is crucial for communication. Deterioration in this sense affects people's lives and my role is great, as it merges caring for people with science."
Naman Julka-Anderson, Senior Macmillan Therapeutic Radiographer and  SHANNON JOHNSON, Rotational Therapeutic Radiographer at Musgrove Park Hospital | @naman_julka  @shannolivia97
"As therapeutic radiographers, we are able to treat a wide variety of different cancers using particles such as electrons and photons.
"Facing a 33% decrease in pupils studying radiotherapy across the country, we wanted to improve awareness of careers in radiotherapy in our area, Somerset. We actively sought out the STEM Ambassadors programme and reached out to schools offering sessions for teachers, career events or talks, as well as work experience - all with great success.
"We created a programme of work experience and enrichment days for pupils. These proved so popular that we had twice as many applications as there were places to fill.
"Radiotherapy is an incredibly specialised career, meaning that not many people will know about the job role of a therapeutic radiographer unless they have experience of radiotherapy through personal circumstances. Currently, radiotherapy is used to treat 50% of all cancer patients. We are trying to spread the word of how vital and underrated this cancer treatment is.
"Due to the pandemic, we have had to adapt our roles and way of teaching and learning through virtual careers events and work experience. We have been able to reach a much wider audience of different age ranges, enabling us to continue to promote the profession of radiotherapy and inspire prospective pupils."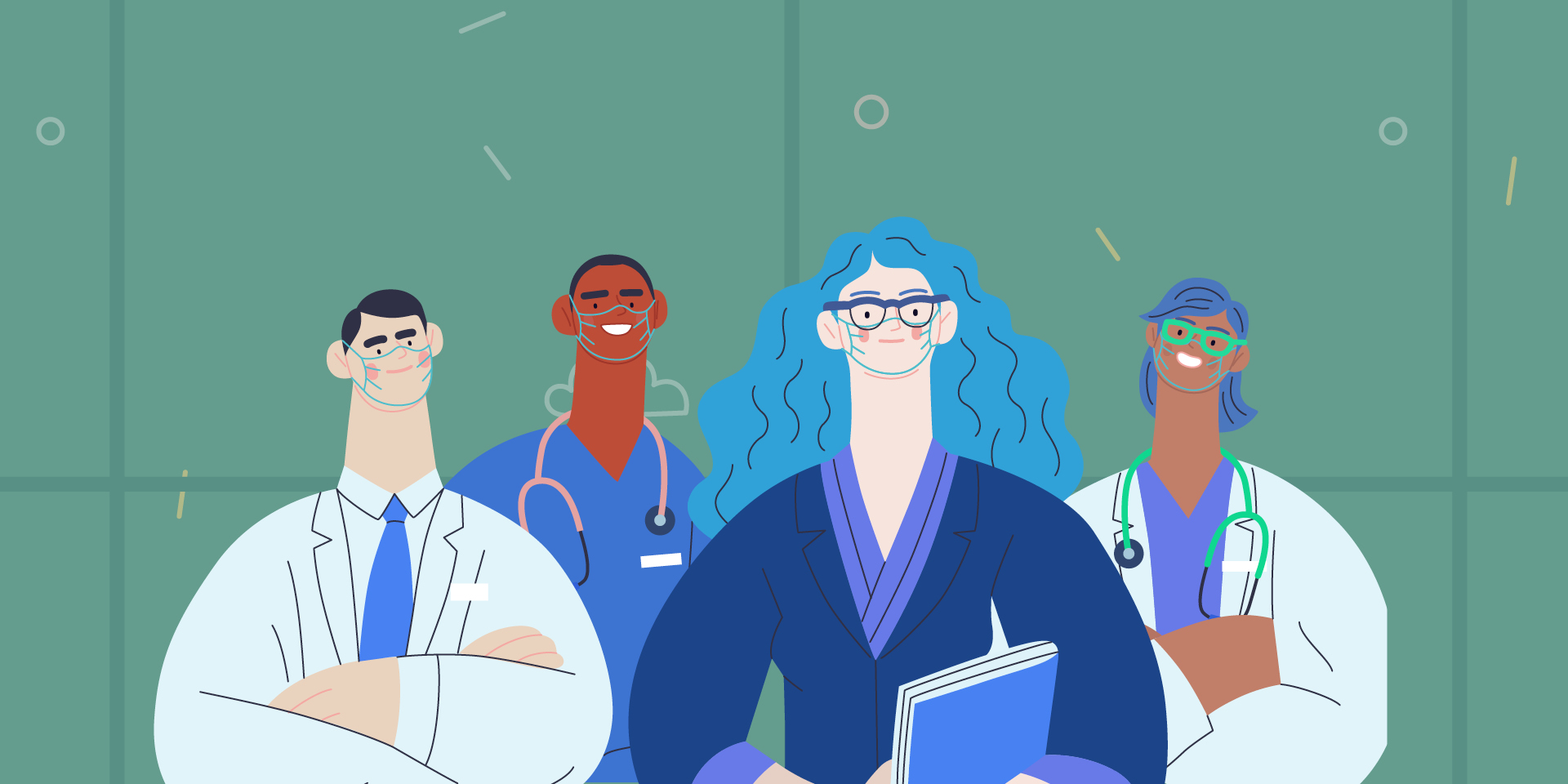 Find out more
STEM Ambassadors are continuing to offer online activities to schools and community groups. These can be live and interactive, often taking place via a video call. They are a fantastic way to inspire your pupils, get them excited about STEM subjects and give them an insight into how knowledge is taken out of the classroom and into the world of work.
Resources
Careers resources