By Karen Brunyee | Professional Development Leader, Primary STEM at STEM Learning | @TravellingKaren
Often, teachers and parents are looking for engaging, hands-on activities that will help to support learning of key skills and knowledge in STEM. There is a wealth of activities out there but where do you start to look when a simple internet search brings you back over 200,000 results?
The three resources below will help you to deliver exciting, curriculum-linked STEM activities that can be used both in the classroom and sent home for consolidation and engagement.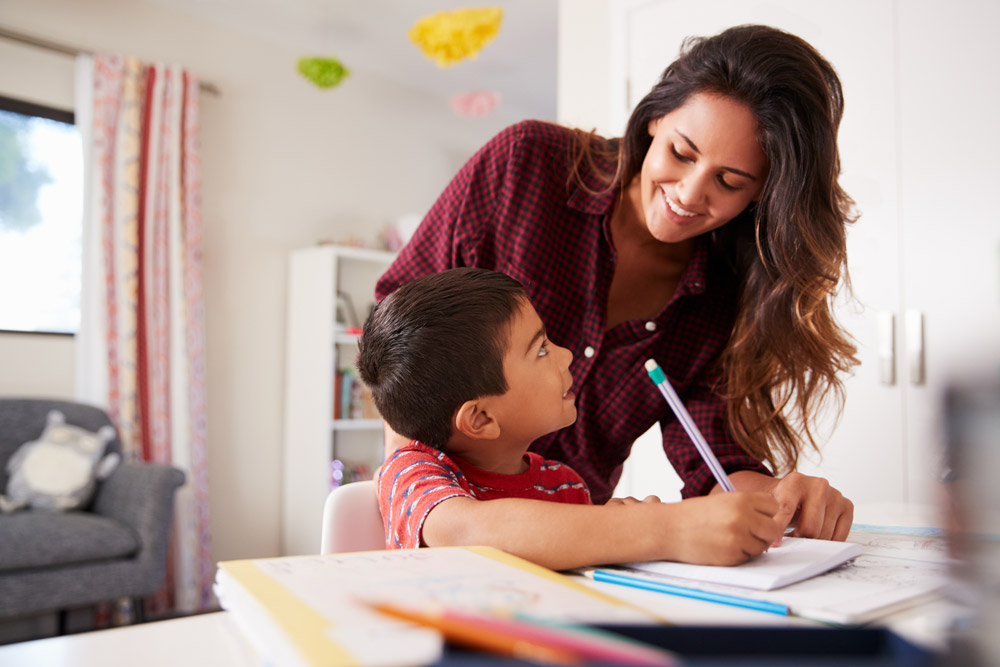 Starters for STEM
At the start of the national lockdown in March 2020, our primary team sat down to think about ways we could support teachers and parents with some engaging activities that were easy to explain, required few materials and could be completed mostly by pupils on their own at home. This was where 'Starters for STEM' was born – a valuable resource bank of engaging one-page STEM activities for parents and teachers to complete at home or as part of a STEM Club. 
Starters for Science
The success of this resource collection led us to thinking about how we could use this idea to support teachers with more targeted curriculum support – something that could be used for ideas for topics or sent home to support  home learning in science. From this, 'Starters for Science' was developed: year group and topic-linked, easy to resource and carry out at home. Like the 'Starters for STEM', the 'Starters for Science' are one-page downloads, plus they include learning from the national curriculum, key vocabulary and activities that will complement school-based work. These will be particularly useful in supporting any learning that may have been missed. They cover all the national curriculum science topics and could be used as school planning tools to ensure coverage of all the topics. We have made every effort to avoid overlapping or repetition of activities. 
The 'Starters for Science' also include activities for the Early Years Foundation Stage (EYFS) linked to common themes found in the reception classroom, and can be used as investigation activities within the setting, eg in the EYFS 'Starters for Science', there are activities for exploring what is attracted to a fridge magnet, discovering what floats in the bath and investigating which biscuits are the best for dunking.
In the Year 2 'Starters for Science', there are ideas for pupils to create their own matching animal game, design a new sports kit for their favourite activity – thinking about the chosen materials – and grow a tomato after harvesting seeds from their lunch. Older pupils could grow salt crystals from kitchen resources, design a boat that will carry the most cargo across the bath and think about the food they could eat if they had the teeth of a hippo or a lion.
50+ STEM activities for any primary classroom
Our third curated resource collection, which has been pulled together by our STEM Clubs programme team, is '50+ STEM activities for any primary classroom'. Specially created activities that can all be easily carried out by any  member of school staff, families, STEM Club leaders and STEM Ambassadors, and in any classroom or home setting, irrespective of STEM subject experience or knowledge. 
These resources are helping to broaden the reach of STEM activities, supporting and enriching the curriculum and increasing enjoyment for everyone involved. The primary activities cover such things as: designing a moon rover, how to colonise the moon or even how to launch a rocket mouse. Try testing the theory of flight with paper aeroplanes and helicopters or considering how birds migrate – do size and weight make a difference? 
There are so many ideas to explore, and they are all free to download with a STEM Learning account.
We really hope that you enjoy exploring these resources and find things that will engage the pupils you work with, consolidate the curriculum and help to increase the STEM capital of every family in your school community.