Home teaching and professional development for teachers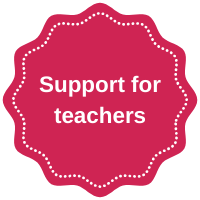 To support teachers to continue educating young people while they are at home, we have developed a range of materials, including free resources, tips from our subject experts and professional development opportunities.
If you need any help, our subject experts are available weekdays from 8:30 am to 4.30 pm via our webchat, which you can find on the bottom right-hand corner of all our web pages.
CPD
Free resources for home teaching
Remotely-delivered lessons for children
Activities for in-school delivery
Top tips for schools to help support your most disadvantaged children
Please find here a few tips to help you provide the best support to your most disadvantage children.
 
Home learning activities for families
A range of resources, activities and guidance to support parents and carers with home learning.