The Grand Challenges - Our Futures
The way we live our lives is being transformed by new technology. Harnessed for good, these cutting-edge innovations will bring major global changes, improving lives, health and productivity.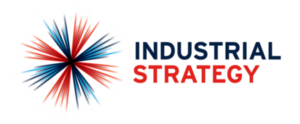 The Government's Industrial Strategy sets out four key Grand Challenge themes, aimed at putting the UK at the forefront of future industry. Each challenge focuses on a specific real-world problem, and each of these problems offers a real opportunity to enthuse and inspire young people in their learning. 
Designing for a better future using science, design and technology to solve problems will give young people the vital skills that bridge the gap between today's learners and tomorrow's career choices.
It is hoped that these Grand Challenges will bring Government, businesses and learning organisations together to make a real difference to people's lives. We're excited to be working in conjunction with the Department for Business, Energy and Industrial Strategy (BEIS) to bring you an inspiring STEM Enrichment programme, centred around these four key Grand Challenge Themes, outlined below. 
These initial resource collections are just the beginning of a programme which will develop over time, to include further enrichment and opportunities to connect young people, teachers, youth and community group leaders and career influencers with STEM Ambassadors and future employers around the Grand Challenge themes.
Start exploring the Grand Challenges today...