Tim Peake Primary Project
Welcome Year 2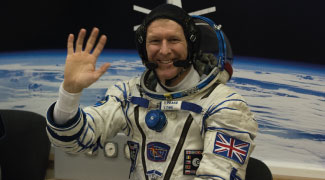 British ESA astronaut Tim Peake returned to Earth in June following his six month mission on the International Space Station (ISS). ESERO-UK, the UK Space Education Office, has created an exciting project for UK primary schools to get involved.

Why get involved?
The ESERO-UK Tim Peake Primary Project uses space to increase the engagement of primary school children with science, numeracy and literacy. Since September 2015 we have been working with primary schools in order to increase:
enjoyment and engagement in all lessons using the context of space
confidence in learning science and working scientifically
knowledge of career opportunities available to pupils who study science and mathematics subjects?
teacher confidence in teaching space topics

What activities can I take part in?
The ESERO-UK network of space ambassadors will help schools take part in a range of space activities that have been created to support Tim's mission to the ISS. These activities will also include professional development for teachers that will be available locally. Some key examples are:

How can you take part in the Tim Peake Primary Project?
We have received an overwhelming number of applications to take part in the ESERO-UK Tim Peake primary Project. For this reason, we have closed applications for 2016/2017. 
We will continue to work with primary schools through our ambassador network, and therefore we would still like to capture your interest in future projects. 
Please complete our online application form to engage in future projects.
Our space ambassadors are a group of experienced educators with a passion for space and include both space experts and those from teaching background. All activities run by our space ambassadors will be free for your school to take part in.