Tim Peake blasts off to the International Space Station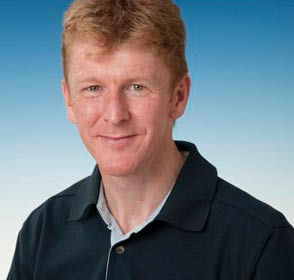 Tim Peake's name has become as commonplace in my house as one of our friends or family. In fact, my kids probably think that he is one of my friends. I have to keep reminding myself that, at least until now, most people in the UK still do not know who Tim is. Just in case you are still in the dark, let me fill you in.
Tim is launching to the ISS at 11:00 (GMT) on Tuesday 15 December 2015.
Tim Peake is the first British European Space Agency (ESA) astronaut. He is not the first ever British astronaut – this honour goes to Helen Sharman. However, it has been around 25 years since Helen went to the Russian Mir Space Station for her short stay. Tim will be on a long duration mission to the International Space Station (ISS), until June 2016.
Tim is launching to the ISS at 11:00 (GMT) on Tuesday 15 December 2015. The launch will be televised on the BBC, and there will also be coverage of the press conference after he arrives around six hours later.
Over the past year, the UK Space Agency has done an incredible job of bringing together various different organisations, from science and discovery centres, to the Royal Horticultural Society, to ESERO-UK and many others, with the purpose of using Tim's mission to promote the take-up of STEM subjects and awareness of STEM careers in the UK.
British school children have already designed meals for Tim to eat on the space station, which have been produced with the help of Heston Blumenthal, and written computer code to run on two Astro Pi computers that will be on the ISS with Tim during his stay, and beyond. ESERO-UK's Space Ambassadors have already provided professional development for teachers in over 600 primary schools, increasing to a total of 1000 schools in 2016. 
Next year there will be a competition, as part of the EO Detective resources, to choose a place on Earth for a picture to be taken by the astronauts, and an opportunity through the RHS to grow rocket (salad) seeds that have been in space!
The best thing about all these activities and resources is that they have been written so they can be used beyond Tim's six month mission and provide a lasting legacy for all the educational activities around the mission. The breadth of resources are testament to the fact that space is a context that spans across many subjects and careers.
The ISS is a science laboratory, with a dedicated and highly trained team in space and on the ground. In fact, the astronauts would be the first to admit that without the scientists, mathematicians, technicians, fitness trainers, psychologists, managers, foreign language teachers, and their families supporting them, they wouldn't be able to do their jobs.
Space is an inspirational subject for children and adults alike and Tim's mission has been a great catalyst to bring together a wealth of ideas and teaching resources.  You can access all of these resources through the ESERO-UK Tim Peake page.
For primary schools, you can also visit this Space Week blog, written by Rachel Jackson, or look at these Tim Peake related activities.
CPD for primary teachers is available through the ESERO-UK Tim Peake Primary Project or through a residential CPD activity in York.
Why not ask your students what they know about Tim and his mission? You can find more information about Tim and Expedition 46/47 from ESA and the UK Space Agency.