Mission X: Teachers attend launch of project to take children to infinity and beyond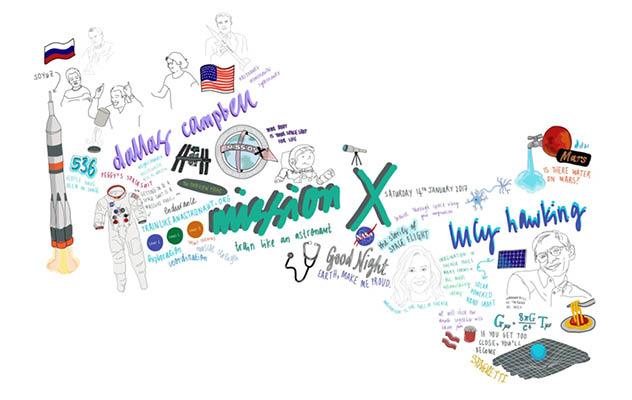 Held at the Science Museum and Imperial College in London, dozens of teachers joined journalist and novelist Lucy Hawking, daughter of physicist Dr Stephen Hawking, and TV Presenter Dallas Campbell to celebrate the launch of Mission X 2017 on Saturday 14 January 2017.
The launch provided the opportunity for those who have signed up to the Mission X project to meet other teachers taking part from around the country, as well as to tour the Science Museum.

"Mission X is not only important to inspire a generation of young people to consider a career in the space industry, but also in instilling the principles of exercise and healthy eating in children across the UK. We are delighted to launch this year's Mission X at such prestigious and inspiring locations.

This will be the first year that ESERO-UK will be running Mission X, and we can't wait to see students across the UK training hard as astronauts – just as Tim Peake did." Alex Brown, ESERO-UK Manager
 
Share this resource
Press release
If you would like to contact the organisation regarding any press or media opportunities please email marketing@stem.org.uk or call 01904 328300.
Contacting us
If you have any ideas for stories and features on the site please email feedback@stem.org.uk