Make a difference to the world around you with Climate Detectives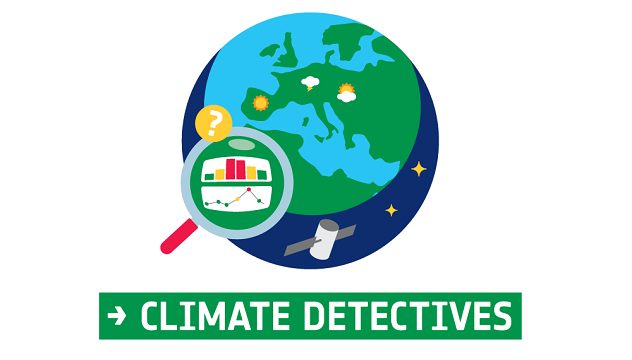 The European Space Agency (ESA) invites teachers and students between the ages of 8 and 15 to team up and join the Climate Detectives school project, kicking off in September 2019 and running throughout the school year.
Teams of students, supported by their teacher, are called to make a difference by identifying a climate problem, investigating it by using available Earth Observation data or taking measurements on the ground, and then proposing a way to help reduce the problem.
The students will learn about climate on Earth as a complex and changing system and the importance of respecting our environment.
At key phases of the project, scientists in the field of Earth observation and climate will support the teams. They will give feedback on their investigation plan and will take part in an online 'ask the scientist' event. At the end, all partici­pating teams will share their research findings on the project sharing platform with others taking part across the world. 
The project is split into three phases
Phase 1: Identify a climate problem (18 September 2019 – 14 November 2019)
In this phase, students will be asked to identify a climate problem that they would like to investigate as Climate Detectives. 
Phase 2: Investigate the climate problem (2 December 2019 – 15 April 2020)
Students will collect, analyse and compare data to draw a conclusion about the problem they are investigating.
Phase 3: Make a difference (16 April 2020 – 13 May 2020)
We can all make a difference! Based on the results of their investigations, students should decide on the actions they want to take - as individuals and as citizens – to help reduce the problem.
Teams will be able to share their main results and actions from 16 April 2020 until 13 May 2020 on the project sharing platform.
By the end of the project (June 2020), teams who shared their projects will receive final written feedback provided by scientists. All teams will receive a certificate of participation by email in June 2020.
Get involved
Share this resource
Press release
If you would like to contact the organisation regarding any press or media opportunities please email marketing@stem.org.uk or call 01904 328300.
Contacting us
If you have any ideas for stories and features on the site please email feedback@stem.org.uk