CanSat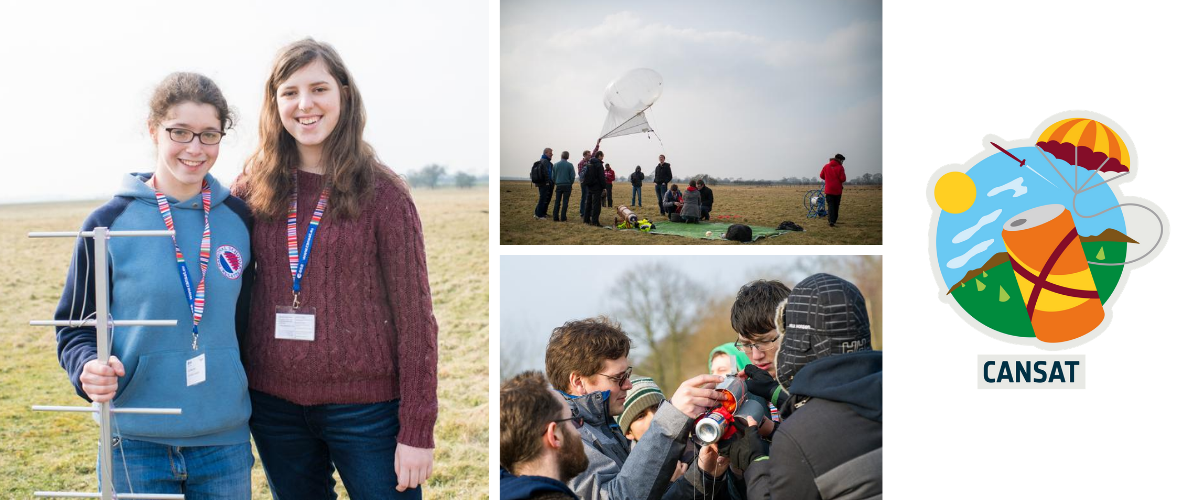 The CanSat competition provides students with the opportunity to have practical experience working on a small-scale space project.
Aimed at school and college students over the age of 14, CanSat is a European Space Agency competition.
Register your interest for CanSat 2021-22
What is a CanSat?
A CanSat is a simulation of a real satellite, integrated within the volume and shape of a soft drink can. The challenge for students is to fit all the major subsystems found in a satellite, such as power, sensors and a communication system, into this minimal volume.

The CanSat challenge
There are three main challenges for students competing in the CanSat competition:
To fit all major subsystems found in a satellite, including power, sensors and communications, into the volume and shape of a soft drink can. 
To provide a parachute to ensure the can survives the landing.
To carry out scientific experiments and transmit in-flight data to an Earth-based computer. 
What are the benefits of taking part?
The CanSat competition offers a unique opportunity for students to have their first practical experience of a real space project. They are responsible for all aspects: selecting the mission objectives, designing the CanSat, integrating the components, testing, preparing for launch and then analysing the data. 
ESERO-UK organises an annual UK CanSat competition, the winner of which will be invited to compete in the European CanSat competition. 
Who can apply?
The competition is open to teams from any school or college in the UK. Team members must be over the age of 14 at the time of the competition. 
What support will you get?
Each team's teacher will be provided with a kit and an introduction course from ESERO-UK. There are also a number of free online resources that can be used to support teams entering the competition. 
Teams can request a STEM Ambassador, who can support the design and build process. 
When applying, please read our guidelines carefully.  The deadline for expressions of interest for the 2021-22 competition is 01 October 2021.
Download a free UK spaceflight poster
Help spread the word that, very soon,  payloads will be launching to space from UK spaceports! We worked with CanSat competition funders LaunchUK to create this poster, which publicises the UK's planned spaceflight programme.