CPD Quality Mark
What is the CPD Quality Mark?
The CPD Quality Mark has been introduced as a quality assurance mechanism for individuals delivering subject-specific CPD within, or on behalf of, the National STEM Learning Network. 
Who is it for?
All presenters and facilitators providing CPD on behalf of STEM Learning, Science Learning Partnerships and Computing Hubs, including teacher presenters, are expected to hold STEM Learning's quality mark.
Stages of Accreditation
There are three stages to the quality mark based on the knowledge, skills, understanding, experience and expertise of the facilitator.
The three facilitator stages for accreditation: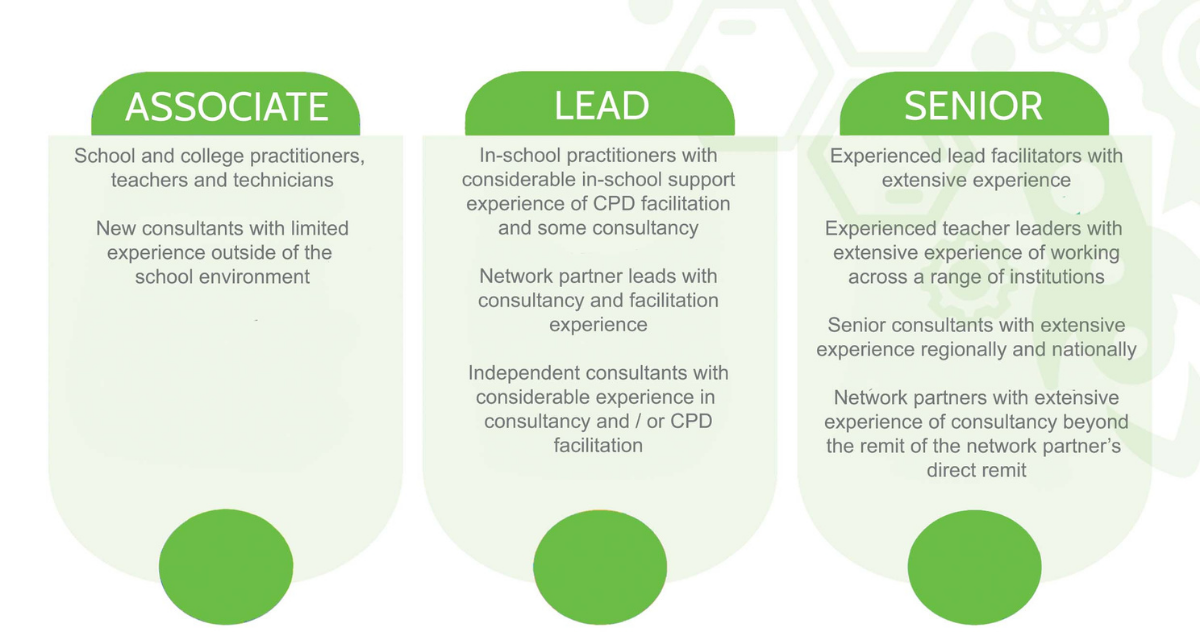 Benefits of the programme
Route to accreditation
New practitioners will be able to enter the CPD Quality Mark through the Facilitators Development Programme. Facilitators from affiliated organisations are able to access our direct pathway to accreditation. There are three stages - Associate Facilitator, Lead Facilitator and Senior Facilitator and each stage will be assessed through a mixture of observation and analysis of impact data.