BBC micro:bit
For teachers using the BBC micro:bit in the classroom, this group is the place to share ideas, resources, links and news. This collection lists resources selected by us, and is regularly updated.
The BBC micro:bit is the biggest project by BBC Education in 30 years - 1 million devices have been given away to 11 and 12 year olds across the UK. The BBC micro:bit continues to go from strength to strength, and is now commercially available from a range of retailers, including:
Farnell Element 14 | Kitronik | Maplin | Pi Hut | Pimoroni | ScienceScope | Technology Will Save Us
​The BBC micro:bit continues to be supported by the micro:bit foundation, comprising many of the original project partners including STEM Learning and Wellcome Trust. 
​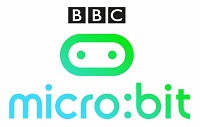 Join this group to keep up to date with discussions through email alerts and get involved with the discussions.