Department for Education bursaries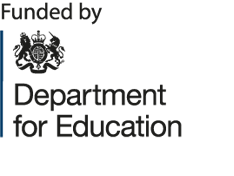 Enhanced science bursaries
These bursaries are for eligible schools in England and are funded by the Department for Education and Project ENTHUSE. They contribute towards the cost of attending high-impact science CPD at the National STEM Learning Centre in York.
 
Your bursary will cover the entire cost of your CPD (including associated resources) and provide an additional cash bursary of £150 per course day, which can be used towards travel, supply cover, science equipment or further local CPD.  In addition, as part of our all-inclusive experience, your accommodation, meals and refreshments are also included.

Plus, those living a considerable distance (South East, South West, East of England and West of England) from the National STEM Learning Centre in York may also be eligible for a further £150 travel bursary.
 
To find if your school is eligible for an enhanced science bursary, simply
select a course
and the date that you are interested in attending and then type in your school name. If you are logged in to your account, all you need to do is select the course and the date. 
The process

FAQs
Is my school or college eligible?
If you currently work in a state-maintained school or college in England, then you are eligible to receive a science bursary, the level of which will depend on the school that you work in.
If I am eligible, will my bursary be awarded? 
All eligible schools and colleges receive the bursary only once the post-CPD paperwork (Impact Toolkit) has been completed.
What is the process?
Select and book your CPD course. The school or college pays the course fee and VAT. Once you have attended the whole course and have completed your post-CPD paperwork (Impact Toolkit), your school will receive the bursary for your CPD. Your school or college* may also be able to claim back the VAT.
*Some colleges have varying eligibility for claiming back VAT, please check with your finance department.
What is the Impact Toolkit?
The Impact Toolkit is where you will track your progress and the impact that your CPD has had. This helps to track how successful the CPD has been in developing your teaching, your students' learning, and the effect that has been had upon your school or college.
We use the information from the Impact Toolkit to assess our CPD and how we can improve upon it. We sometimes use information from the Impact Toolkit for marketing purposes. Any information we use will be anonymised unless we contact you for your permission.
Can I apply for more than one bursary in a year?
As long as you are from an England state-maintained school or college, then you can have unlimited use of the science bursary.
Is there a limit to the number of bursaries that can be given to a school or college?
As long as your school or college is state-maintained and based in England, then there is no limit to the number of bursaries that they can receive.
How do I apply for the bursary?
28 days before your CPD starts, we will send you a form from our Impact Toolkit for your intended learning outcomes. Simply submit this and your application is complete.
When will it be awarded? 
Once you have fully completed your CPD and filled out the Impact Toolkit, your bursary will be awarded to you six to eight weeks afterwards.
View our terms and conditions.