Department for Education bursary
The Department for Education is offering eligible schools and colleges in England an additional bursary to assist with the costs associated with attending high-impact science CPD at the National STEM Learning Centre. 
We have sent out communications to eligible institutions with details of this bursary and how to get more information – please check with your school or college to see if they have received this. 
If you are uncertain about whether your school or college is eligible, read our Frequently Asked Questions or contact us.
The process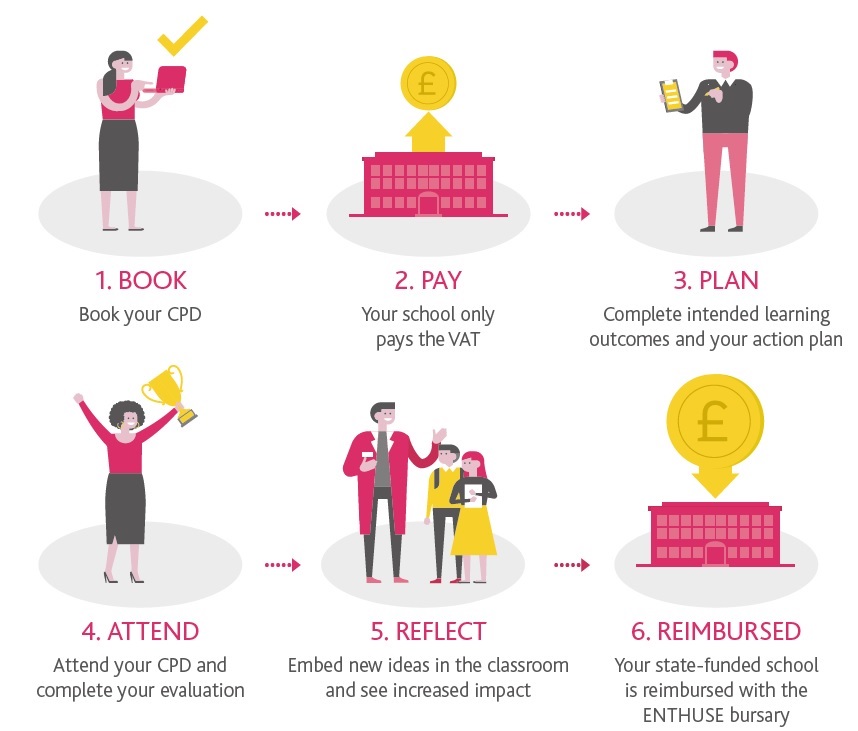 FAQs
How do I know if my school or college is eligible for an additional bursary?
Sign in to your STEM Learning account and on the booking page for your chosen CPD, you can see how much bursary you are eligible for. This appears in a box on the right hand side of the booking page. If you have any questions, just contact us.
How do I apply for the bursary?
Book on to your chosen CPD and we will be notified of your eligibility for an additional bursary. 28 days before your CPD, you will receive an email from the Impact Toolkit asking for your intended learning outcomes. This acts as the bursary application, once you have returned this first part of the Impact Toolkit, you will have submitted your application for the additional bursary.
When will it be awarded?
Once you have fully completed your CPD and filled out the Impact Toolkit, your bursary will be awarded to you six to eight weeks afterwards.
View our terms and conditions.